STAY FOCUSED ON FINANCIAL STABILITY by Bruce Bullen
This article is more than 13 years old.
Health reform is about to face a critical test: Can it achieve financial stability? Success will hinge on three elements – renewal of the MassHealth waiver by the federal government, continued funding of the state share of the program, and a concerted effort to control costs. Each of these will be challenging and will require a renewed commitment from all the stakeholders who made health reform a reality two years ago.
Health reform is only possible because Massachusetts receives significant federal funds through a Medicaid waiver. The waiver is up for renewal in July. Renewal is contingent on a determination that the federal government will spend no more on the state's Medicaid program than it would have in the absence of the waiver, the so-called budget neutrality test. This calculation is complex and subject to significant back and forth between state and federal administrators. Stakeholders should stay focused on the big picture and assist the Administration as it navigates through this process.
Failure to renew the waiver on acceptable terms would jeopardize the second element in achieving stability – adequate state funding.
As more individuals have been provided with coverage, the state's costs have risen, even with the waiver. Next year's projected increase comes at a time when the Commonwealth is facing other budgetary challenges. With limited funds, the state faces difficult choices. Stakeholders must look beyond their individual interests to what is best for the system as a whole.
Finally, a critical element in achieving financial stability will be cost control. We must work together to bring the rate of growth in medical costs and administrative expenses under control. To do this, stakeholders must have a better understanding of what drives costs. The Health Care Quality and Cost Council has begun collecting claims data from health plans, but more stakeholder information is needed for a complete understanding of what is driving costs. This means that everyone needs to commit to greater transparency about costs and prices as well as to bringing them under control.
Achieving financial stability for health reform will be hard work, but we owe it to those who depend on its programs to give it our best effort.
Bruce Bullen, Chief Operating Officer
Harvard Pilgrim Health Care
This program aired on January 28, 2008. The audio for this program is not available.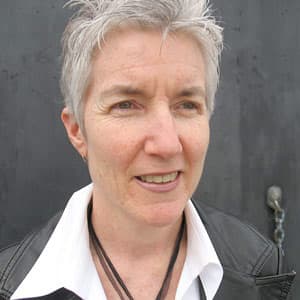 Martha Bebinger Reporter
Martha Bebinger covers health care and other general assignments for WBUR.