Patriots Rein in Resellers
This article is more than 13 years old.
In the Super Bowl on Sunday, the New England Patriots have the chance to complete the NFL's first 19-and-0 season. No wonder then that local fans flocking to Phoenix are driving ticket prices to record highs.
And that's despite the fact ... or maybe because ... the Patriots franchise is going against the flow and cracking down on season ticket holders who resell their seats.
Here's more on this story from WBUR's Business and Technology Reporter Curt Nickisch.
TEXT OF STORY
CURT NICKISCH: The price difference today between watching the game on TV with friends...
SOUND OF HOME SUPER BOWL PARTY
NICKISCH: ...as opposed to sitting in the stadium with thousands of fans...
SOUND OF STADIUM CHEERING "DEFENSE!"
NICKISCH: ...is more than four thousand dollars. At least that's what the average Super Bowl ticket has been going for this week on StubHub, a popular online exchange.
With a penalty. Any Patriots season ticket holders who were lucky enough to get Super Bowl tickets at face value through the team and then sell them could lose their seats next season. New England prohibits third-party re-sales and has even sued StubHub in the past to get the names of sellers.
That policy has cheered some longtime Pats fans like Colman Herman from Dorchester. He's been frustrated that some people hang onto their season tickets just to turn them for a rich profit.
COLMAN HERMAN: It's the little guy that suffers. It's lifelong fans, working stiffs, Joe and Joe Six-Pack, who can't afford to go to the games anymore.
NICKISCH: Herman says it's the same for the Boston Red Sox, who sold a record two-point-three million tickets over the weekend, when many people complained they couldn't get through.
What the Patriots want is for unused tickets to go to people on the season ticket waiting list. But can they really stop the secondary market? The franchise has gotten little backing from the state. A Massachusetts law bans scalping, but this week Attorney General Martha Coakley said she doesn't have the resources.
MARTHA COAKLEY: It's almost unenforceable. There are a lot of things that are technically illegal in this state but we can't really focus on them.
NICKISCH: Nationally, the trend is going the other way. States such as Florida have been repealing their anti-scalping laws. And it's partly because the online marketplace has become so accepted. Last year Internet ticket resellers grew into an estimated two and a half billion dollar industry.
HAGOS MEHRETEAB: We definitely have a lot more transparency and a lot more information available to the general consumer than we ever did before.
NICKISCH: That's Hagos Mehreteab, who started one such website, yoonew.com. He and another grad student at MIT's Sloan School of Management came up with the idea after trying to get Red Sox tickets, only to conclude scalpers were selling them for more than the real market value. Now Mehreteab's company lets people buy and sell potential Super Bowl tickets like stocks. He says some yoonew traders ended up with, well, Super returns, after buying the undervalued New York Giants early in the season.
MEHRETEAB: Yeah, yeah, for as low as 85. There were actually some people who bought the Giants versus the Patriots, and they got that for as little as $25 each.
NICKISCH: It's this booming online resale market, with all its tools and transparency and possibilities, that has caused other pro teams and even entire leagues to cozy up to resellers instead of fighting them. Last month the NFL announced it would partner with Ticketmaster — minus the Patriots. MIT market theorist David McAdams says New England digging in its heels to control ticket resales is actually counterproductive.
DAVID MCADAMS: Sure, they may be able to stop some people from selling their tickets, but all that's gonna do is restrict supply. And as we know from Economics 101, that means higher prices.
NICKISCH: Which may only end up turning off loyal season ticket holders, who feel like they're losing out. McAdams says the Patriots should try something else.
MCADAMS: If this is really their end game strategy, I think the Patriots need to prepare for a loss.
NICKISCH: And that may be the only time you'll hear those two words — Patriots and loss — together all season.
For WBUR, I'm Curt Nickisch.
This program aired on January 31, 2008. The audio for this program is not available.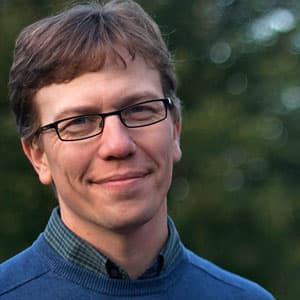 Curt Nickisch Business & Technology Reporter
Curt Nickisch was formerly WBUR's business and technology reporter.