THE COST OF HEALTH REFORM by Leslie Kirwan
This article is more than 13 years old.
One day after Governor Patrick filed his state budget proposal for fiscal year 2009, the Boston Globe ran a front page story highlighting the size and nature of the additional investments in health care reform included in the budget.
Following that story, there were a number of efforts to highlight information needed to understand the significance of these budget increases. I appreciate those efforts and want to reiterate some of them:
• In evaluating the costs of health reform, we should be mindful that the costs are borne not only by the state but also by the federal government.
• Anticipated Pool spending is down from pre-health care reform levels and continues to fall. It is true that this decline in Pool costs is not alone sufficient to pay for subsidized health insurance for those who previously could not afford coverage – but it does make a real and important contribution.
• Health reform is larger than Commonwealth Care.
It includes expanded coverage and restored benefits through MassHealth, increased payments to providers to reduce cost-shifting, and other initiatives. We are paying more – but are also getting much in return.
• In evaluating the costs of health care reform, I find it helps to hear some of the stories of the hundreds of thousands who are newly enrolled in coverage – how it has improved their health and transformed their lives. This completes the picture of what our dollars are purchasing.
At the same time, even with caveats and context, there is no question that health care reform is expensive, and its costs are growing. The magnitude of these expenses poses an increasing challenge to those who care about our state's capacity to sustain health care reform and our ability to invest in other priorities. Indeed, even if the better perspective is over $150 million in additional net expenses for health reform (as opposed to $400 million in gross) in fiscal year 2009, that is a substantial amount of new resources in a budget anticipating slow revenue growth. With needs for new initiatives in a range of policy areas and an uncertain economic environment, no one should be completely sanguine about this picture.
And so I consider this a pivotal year for health care reform. Health reform was enacted into law because of visionary leadership, courage and compassion on the part of the Legislature (above all), providers, insurers, business leaders, advocates and so many others. This year, I believe that same spirit can and will guide us through the challenge of sustaining health reform. The conversation has begun. Let's get to work. The cost of inaction is too high.
Leslie Kirwan
Secretary for Administration and Finance for Governor Deval Patrick
and Connector board chairwoman
This program aired on February 1, 2008. The audio for this program is not available.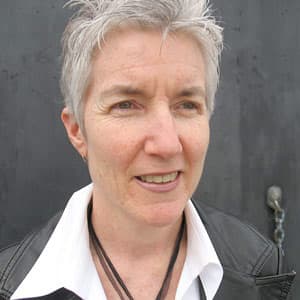 Martha Bebinger Reporter
Martha Bebinger covers health care and other general assignments for WBUR.