IF IT'S NOT BROKEN, THEN DON'T FIX IT by Jean Russell
This article is more than 13 years old.
The Health Care Reform Law was intended to insure the uninsured, not to disrupt those currently insured. However, recent developments seem to indicate that the Commonwealth Connector is planning to provide health insurance options to the small group market. This ultimately will place the Commonwealth Connector in competition with the private sector. By marketing to groups directly, the Commonwealth Connector will create confusion to those groups currently insured. It was never the intent of the Legislature to build another "company" within the current market system. We believe that the Commonwealth Connector is misinterpreting the true intention of the law to compete against the private sector.
Of the companies in Massachusetts who provide health insurance, 93% obtain the services of licensed brokers and consultants when making decisions affecting their employees. Massachusetts Association of Health Underwriters has been meeting on a regular basis with representatives of the Commonwealth Connector in developing ways to increase employer sponsored insurance to companies. By working with insurance brokers, The Commonwealth Connector can continue to reach out to those employers who do not currently offer employer subsidized insurance to their employees.
MassAHU will continue to work with the Commonwealth Connector to ensure that the uninsured will have good, affordable health insurance. But, although MassAHU has been very supportive of the goals and objectives of the Health Care Reform law, we feel it is necessary to protect the intent of the law by clearly limiting the Commonwealth Connector's ability to write contributory plans. Therefore, MassAHU continues its efforts to clarify the original intent of the law, inserting the 6 month crowd out language in the Commonwealth Connector's enabling legislature.
Jean Russell
President, MassAHU
This program aired on February 4, 2008. The audio for this program is not available.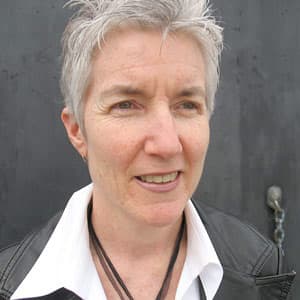 Martha Bebinger Reporter
Martha Bebinger covers health care and other general assignments for WBUR.