Romney's Political Prospects
This article is more than 11 years old.
So, what does Mitt Romney do now. WBUR's Martha Bebinger has canvassed opinion on his political prospects, and has this report.
TEXT OF STORY:
MARTHA BEBINGER: Could the end of Governor Romney's campaign could be the beginning of another run for President in 2012? Romney exited yesterday before a crowd at the Conservative Political Action conference.
MITT ROMNEY: America must always remain as it has always been; the hope of the earth. Thank you so very much. I love ya. Thank you.
BEBINGER: Many supporters did not want to see Romney leave the race. But campaign staffers say he did not want to become or be seen as a negative distraction once it became apparent that Senator John McCain would be the Republican nominee. Exiting on a high note...aides say...establishes Romney as the front runner in 2012 should McCain lose or win, but serve just one term. GOP pollster Whit Ayres says Romney in a good position for the next bid.
WHIT AYRES: He has developed significant name recognition and he has a very bright political future. Obviously the potential office depends upon what happens with Senator McCain in the fall.
BEBINGER: Ayres says the outcome of the November election will shape Romney's opportunities for the next four years...and what he needs to do remain viable. Other GOP consultants expect Romney to remain active on the campaign trail, help Republicans running for Congress in 2010 and work on shoring up his conservative credentials. Romney spokesman Eric Fehrnstrom, speaking on a cell phone from Washington, says some of those ideas are in the Governor's plans.
ERIC FEHRNSTROM: He's going to continue to champion and fight for the conservative causes that he believes in and I wouldn't be surprised if he has some kind of role at the convention.
BEBINGER: Romney referred yesterday to Ronald Reagan...who took his first bid for President in 1976 to the convention...lost...but then came back to win four years later. But Brown University political science professor Darrell West says Romney is not Reagan.
DARRELL WEST: If they're a movement candidate such as Reagan and have very strong support at the grass roots level but I don't put Romney in that condition. He basically raised a lot of money, but a lot of his own money in and I'm not sure he's going to have another opportunity to run for President.
BEBINGER: There is talk about whether Romney might run for office again in Massachusetts, or for the first time in states where he also has roots...Utah and Michigan. The Utah Republican party says he's very well liked and respected...but there are no open Republican races. Romney spent much of the Michigan primary criticizing that state's Democratic governor...but he could not run there. State law says candidates must have been a registered voter in Michigan for four preceding 4 years. In Massachusetts, Senator John Kerry is up for re-election in 2010...but Republican Party leaders are not expecting or urging Romney to enter that race. Senate Minority leader Richard Tisei.
RICHARD TISEI: I don't think we'll see him back in MA running for office. I think he has his eyes set on the big prize and I would expect that he probably will run for president again.
BEBINGER: State Democratic Party chairman John Walsh says the Romney who ran for president would not fare well in Massachusetts.
JOHN WALSH: Certainly not the anti-choice, anti immigrant, anti-gay guy who's been running around the country. He may still be able to carry the small group of people who vote in the Republican primary here, but I don't think he's going to sell broadly.
BEBINGER: In Massachusetts that is...Romney aides are leaving open the possibility that their candidate would consider the no. 2 spot on a ticket with John McCain.
This program aired on February 8, 2008. The audio for this program is not available.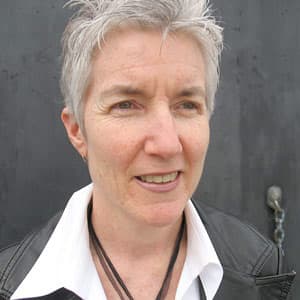 Martha Bebinger Reporter
Martha Bebinger covers health care and other general assignments for WBUR.