COMMONWEALTH CARE INCREASES UNAVOIDABLE by Richard C. Lord
This article is more than 13 years old.
The Commonwealth Health Insurance Connector Authority's plan to raise enrollees' monthly contributions to Commonwealth Care, though met with cries of outrage, is a reasonable step in response to escalating costs and unexpected enrollment levels. The proposed rate schedule is very progressive, and the dollar amounts are small – we have already raised the ceiling for zero contribution from 100% to 150% of the federal poverty level (FPL), and increases are $5 up to 200% of FPL, $10 up to 250%, and $15 up to 300%. But why are even these modest increases necessary?
First, there is a state fiscal issue: The budget is already in structural deficit, costs of government are rising (in large part because of health care), there are powerful competing priorities such as education aid, revenues are threatened by an economic slowdown, and tax increases are off the table (with a proposal to eliminate the personal income tax headed for the ballot).
Second, the federal government is critically involved because it must approve the state's Medicaid waiver, and commit itself to paying a 50% share of the cost of MassHealth programs; and the President has proposed reducing Medicaid funding in next year's budget.
Third, if we make the state's programs more favorable than those available through employers, we risk precipitating a shift to the public side with attendant runaway costs (and a waiver issue as well). Even with a $15 increase, Commonwealth Care enrollees in the 251-300% of FPL range will be paying less (for family coverage, considerably less) than the 80% of people in that income range with employment-based insurance. The Connector staff has estimated that if one percent a year of the 650,000 employees at or below 300% of the FPL who receive health insurance from their employers shift to publicly subsidized coverage, the net cost to the Commonwealth Care program will be approximately $100 million in 2011.
All of us would prefer (at least in principle) to control costs. We are making some progress; the recent bids for Commonwealth Choice were up only about 5%. Until we unite to tackle cost drivers head on, however, this difficult choice is one we must face regularly.Richard Lord, President and CEO, Associated Industries of Massachusetts
This program aired on February 26, 2008. The audio for this program is not available.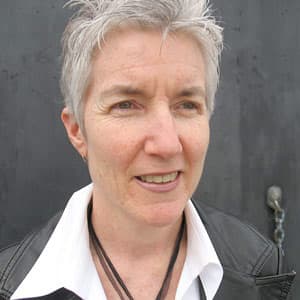 Martha Bebinger Reporter
Martha Bebinger covers health care and other general assignments for WBUR.