WORKING ON THE WAIVER by Senator Edward Kennedy
This article is more than 13 years old.
Last week Governor Patrick and I met with Mike Leavitt, Secretary of Health and Human Services, to begin discussions on renewal of the state's Medicaid waiver. While it may not get a lot of front-page attention, I can't underscore the importance of the Medicaid waiver to the success of our landmark health reforms.
Massachusetts' first Medicaid waiver was approved in 1995, took effect in 1997, and allowed our state to expand Medicaid to many low-and moderate-income residents who had not previously had coverage. The waiver was renewed in 2001, with relatively few changes. When the waiver was up for renewal in 2005, at the same time Massachusetts was getting serious about health reform, the Bush Administration threatened to take away much of the funding that had allowed us to successfully expand Medicaid.
After very difficult negotiations, we were able to retain strong federal support through the waiver, but with the stipulation that we move enact health reform in Massachusetts. It seemed that the Administration didn't realize how serious we were in Massachusetts to see health care reform become a reality.
If we failed, they wouldn't have to fund the waiver. They learned to never underestimate us in Massachusetts!
As we approach the second anniversary of health reform, our waiver must be renewed. I expect negotiations will again be difficult, but it's a challenge we're ready for. Last week, Governor Patrick and I had a very cordial meeting with Secretary Leavitt, and the long process is off to a good start.
We've had some real differences with the Bush Administration on legislation to expand health coverage for children, their restrictions on Medicaid and other important health issues. But I believe Secretary Leavitt understands the importance of health reform, not just to us in Massachusetts, but to the country. Hundreds of thousands of Massachusetts residents who were previously uninsured now have good coverage, and we reignited the long-dormant national debate on universal coverage that's now dominating the presidential campaign. The Governor is making a strong case for continued strong federal support for health reform, and I will be working right alongside him to make sure Massachusetts gets a fair deal.
Senator Edward M. Kennedy
This program aired on March 7, 2008. The audio for this program is not available.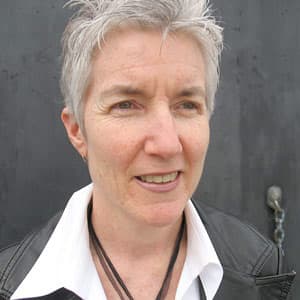 Martha Bebinger Reporter
Martha Bebinger covers health care and other general assignments for WBUR.