HEALTH REFORM SUCCESS DEPENDS ON OUR WILLINGNESS TO GRAPPLE WITH HEALTH CARE COSTS by James Roosevelt, Jr.
This article is more than 13 years old.
As the presidential campaign enters its next phase, the economy, health care, and the war in Iraq continue as the three big issues facing the country and driving campaign themes.
When the topic turns to access to health care, we should prepare ourselves to hear Massachusetts' efforts for health care reform referenced as either visionary or as a cautionary tale of misguided public policy. While I continue to be unwavering in my support of health care reform, the true answer on its success is really yet to come.
In order to succeed, what we must do next is grapple with health care costs in a manner that hasn't been done before. Massachusetts is the perfect laboratory in which to create real change.
The good news is that people are seizing the moment. Last week in this blog, Secretary of Health and Human Services Dr. JudyAnn Bigby wrote "that we must promote policies that ensure people have the right care in the right place." I and others have said the same thing. It is my hope that the Commonwealth's Quality and Cost Council, the Massachusetts Association of Health Plans and the provider community will leverage their common goals for the greater good.
Senate President Therese Murray is taking a leadership position that is laudable. By focusing on funding improved technology and pledging $25 million per year to implement electronic medical systems, she is taking decisive action that will dramatically alter health care delivery and improve quality. Furthermore, we support her call for both transparency for both hospitals and insurance companies to help shine a light on true cost drivers. We all have a stake in keeping costs as affordable as possible.
Lastly, in today's complex health care system individuals cannot afford to take a passive role in their own health care—healthy activities and healthy choices may not stave off all disease, but they undoubtedly contribute to lower health care costs and better quality of life. Employers understand the connection, and many are investing in wellness programs for their workforce.
For example, at Tufts Health Plan, we are waging a competition modeled on the T.V. program "The Biggest Loser." It's our own "Team Lean Challenge." As an employer, we pay millions of dollars in health care costs, so like every employer we cover, we too, are seeking ways to save money. We've identified that helping employees lead healthier lives is one way to do that. The added benefit is that investments like this one also create an environment where employees feel valued and supported.
Timing in life is everything and we must act upon the urgency and opportunity for change that lies before us. The country is watching.
James Roosevelt, Jr.
President and Chief Executive Officer
Tufts Health Plan and
Chairman of Massachusetts Association of Health Plans
This program aired on March 10, 2008. The audio for this program is not available.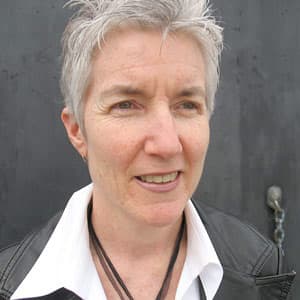 Martha Bebinger Reporter
Martha Bebinger covers health care and other general assignments for WBUR.