THIS YEAR, LET'S HONOR ST. PATRICK ON THURSDAY by John McDonough
This article is more than 13 years old.
Happy St. Patrick's Day. According to Thomas Cahill's How the Irish Saved Civilization, Patrick – a former slave – was the first person in recorded history to speak categorically against all forms of human slavery. That's for real. The snakes – well, that's another matter.
In his honor, let's get down to business…
The advocacy community is concerned that the Connector Board is moving toward a Thursday vote on premium increases up to 14 percent and doubling/tripling of many co-pays for Commonwealth Care enrollees.
When the late February Board meeting was cancelled to give time for a "broader" stakeholder involvement, the advocacy community submitted numerous ideas to address funding challenges. The Administration set a 30 day timeframe for consideration. Thirty days is not up, but the Connector now is moving to put the weight of financial problems on the backs of enrollees before asking any other stakeholders to participate.
Who are the other stakeholders? Providers, insurers, and business to name three. Readers of this blog know the former two are doing pretty darn well. Business also was supposed to have a robust leg of the "shared responsibility" stool as well. Legislative crafters of Chapter 58 projected about $218.5 million in employer contributions from the Fair Share Assessment and the Free Rider Surcharge in FY07, 08 and 09. Instead, net collections are now estimated at $18 million.
The Patrick Administration may say they need legislative approval, but they don't with regard to rules governing the "Fair Share Assessment." Those were written by the Romney Administration in August 2006 to provide the biggest possible pass to most businesses that offer minimal or no coverage to workers. Both chairs of the Health Care Financing Committee – Senator Dick Moore and Representative Pat Walrath – have publicly stated they think the Romney rules violated legislative intent.
Why the rush to lay new costs on lower and lower middle income CommCare enrollees – many of whom pay premiums as high as $1260 a year while businesses offering no coverage pay no more than $295 a year?
It's not fair; and it's not right. We urge Governor Patrick to postpone a decision until "shared responsibility" has been tried for real.
John McDonough
Executive Director, Health Care for All
This program aired on March 17, 2008. The audio for this program is not available.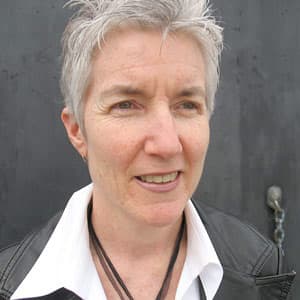 Martha Bebinger Reporter
Martha Bebinger covers health care and other general assignments for WBUR.