Sox Promotion, Retail Therapy
This article is more than 12 years old.
In Japan today, against the Oakland Athletics, the Boston Red Sox are starting to defend their World Championship. Also hoping for a repeat is Jordan's Furniture.
The Taunton-based chain hit a publicity home run last year when it refunded twenty-four thousand shoppers after the Sox won the World Series.
For customers to cash in this year, though, the Sox would have to sweep the Series. Even with those odds, Jordan's is paying twice as much for an insurance policy.
WBUR Business and Technology reporter Curt Nickisch reports the slowing retail economy has something to do with Jordan's stepping up to the plate again.
TEXT OF STORY
CURT NICKISCH: With his ponytail, Sox cap and scruffy beard, Jordan's CEO Eliot Tatelman was hard to miss last year. Constant TV commercials showed him at a mock press conference, showered with questions about his furniture promotion.
Yesterday, Tatelman held a real press conference to announce the promotion's on again this year, starting today.
ELIOT TATELMAN: You all look like you slept well last night.
(CROWD LAUGHS)
TATELMAN: You must be on one of our beds!
NICKISCH: But now and then behind the podium, Tatelman's trademark goofy grin dropped into a straight face, as retail reality showed through. Tatelman says his company's sales have been flat this year, and could really use a lift.
TATELMAN: Business is tough, there's no question about it. Everybody knows what everybody's going through. The price of gas today, just to live, it's not easy. And some people's minds, the last thing they want to do is get furniture. Well, this stimulates it.
NICKISCH: For the past year or so, consumer spending on most goods and services in Massachusetts has not been growing. When you adjust for inflation, sales are down. They may drop further as recent Wall Street jitters sew customers' wallets shut.
Outside a consumer electronics store in Boston, Ty dePass has just bought printer ink. He says on previous shopping trips here, he might have picked up a CD or two, maybe a DVD. Now, he walks right past those racks.
TY DEPASS: If I don't need it, I'm not buying it, this is just not the time. There's enough stuff that pops up out of the blue, that you're not prepared for, that you may need that cash that you just frittered away. So no, if I don't need it, I'm not buying it.
NICKISCH: Retailers across Massachusetts have been seeing similar consumer behavior lately. At Willow Books & Cafe in Acton, owner David Didriksen says people are still buying, but they hit the bargain bin first.
DAVID DIDRIKSEN: You'll see a parent, a child will say, oh, can I get two. And the parent will say, no, just one. That kind of thing.
Didriksen says that gives him an uneasy feeling. He's keeping the staff and hours the same, but he's curbing some of his orders for books.
DIDRIKSEN: In the past we might have said, 'yeah, that looks good let's try it.' Now we say, 'well, we're not sure that's going to have a track record,' and you just pull back.
NICKISCH: Different businesses are reacting differently to the uncertainty. The Retailers Association of Massachusetts says most companies are in wait-and-see mode. Some have frozen their hiring. Others plan to cut costs in the months ahead by offering fewer summer jobs.
One reason retailers are not in panic mode is that incomes are rising in Massachusetts. That means people should have more to spend. UMass-Boston economist Alan Clayton-Matthews says until now, those extra dollars have been lost to high gas prices and to paying off debt racked up during the housing boom. Soon, though, he says taxpayers will be getting rebate checks from the federal stimulus package.
ALAN CLAYTON-MATTHEWS: That is going to help. That's certainly a fair amount of change that people are going to get in their pockets. It's equivalent to the increased amount of money that households have had to spend on heating oil and gasoline over the past several months.
NICKISCH: Clayton-Matthews says what consumers will do with those checks will tell the state's retailer a lot about whether business will be up or down — and right in time as they stock up for their most critical shopping season: the holidays.
For WBUR, I'm Curt Nickisch.
This program aired on March 25, 2008. The audio for this program is not available.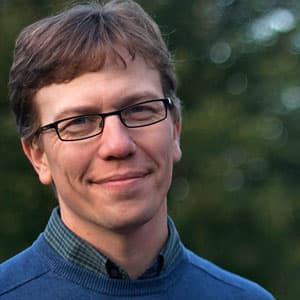 Curt Nickisch Business & Technology Reporter
Curt Nickisch was formerly WBUR's business and technology reporter.