DATA TO HELP IMPROVE HEALTH CARE QUALITY AND SPENDING by Barbra Rabson
This article is more than 13 years old.
There is no single, easy solution to the problem of rising health care costs, which makes it even more important to pursue every possible opportunity, especially if quality and health outcomes can be improved at the same time. Based on new data from Massachusetts Health Quality Partners (MHQP), let me suggest four such opportunities:
• Close gaps between clinical quality performance and improvements in patients' health outcomes;
• Avoid procedures and medications that can contribute to rising health care costs without improving quality of care;
• Reduce the amount of variation in quality results among medical groups statewide; and
• Use reliable data, transparency and best practices to encourage collaboration and drive continuous quality improvement.
The 2008 version of MHQP's Quality Insights: Clinical Quality in Primary Care report is based on data for 150 medical groups on how well primary care physicians meet national standards for providing preventive care such as cancer screenings and well-child visits and for helping patients manage costly, chronic conditions like diabetes and asthma. Our website, has a feature that allows visitors to look up and compare the ratings of Massachusetts medical groups for clinical quality measures that are important to them.
This year, we found that Massachusetts physicians continue to earn high marks for key quality measures, but we also found sizable gaps between quality of care measures for some chronic conditions and actual improvements in patients' health outcomes.
For instance, the state's physician groups score at the 90th percentile nationally for giving recommended tests to patients with diabetes, but the outcomes of care still leave plenty of room for improvement – just 47 percent of diabetic patients are keeping their LDL (bad) cholesterol levels below the recommended threshold of 100, and 66 percent are meeting the standard for blood pressure control. These gaps represent important opportunities for doctors and patients to collaborate in improving quality and managing costs.
Health experts agree that the overuse or misuse of tests, procedures and medications helps drive up health care costs without improving quality of care, and, in some cases, at the expense of quality. Overall, Massachusetts physicians are quite skilled at helping patients understand when certain drugs and procedures are not necessary, but there are significant differences among medical groups for some measures. For instance, the percentage of patients avoiding the potentially inappropriate use of imaging studies such as X-rays, CT scans and MRIs for assessing acute low back pain varies from a high of 95 percent to a low of 64 percent.
MHQP develops credible, actionable data that medical groups across the state use to help close the quality gaps and achieve the performance levels of the highest rated groups. As this year's Quality Insights: Clinical Quality in Primary Care report demonstrates, there are areas where much more progress can and must be made if we are to improve outcomes and control health care spending.
Barbra Rabson, MPH, is executive director of Massachusetts Health Quality Partners.
This program aired on April 2, 2008. The audio for this program is not available.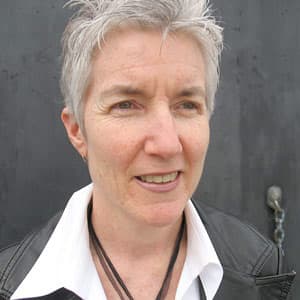 Martha Bebinger Reporter
Martha Bebinger covers health care and other general assignments for WBUR.