SOME STRATEGIES ON THE LONG ROAD TO COST CONTAINMENT by Robert Seifert
This article is more than 13 years old.
The Massachusetts Health Council held a conference today titled "The Road to Affordability: Models to Control Health Care Costs and Improve Quality." The conference featured representatives from several organizations prominent in the drive for "high value" health care. Cathy Schoen of the Commonwealth Fund reported on the work of Commonwealth's Commission on a High Performance Health System which, among others things, has published Bending the Curve, a useful set of policy options for achieving savings while improving value in the health care system. Dr. Ronald Paulus of Geisinger Health System, an integrated delivery system (hospitals, group practice and health plan) in central Pennsylvania, spoke of how the system has used data and measurement to drive a transformation in how it delivers care, resulting in savings and better outcomes for its patients. David Pryor of Ascension Health – a large, multi-state hospital system – also spoke of clinical transformation in its improvements in mortality rates, perinatal safety, hospital-acquired pressure ulcers, and other processes.
Christine Goeschel of the Johns Hopkins University Quality and Safety Research Group told of the very successful quality improvement work in Michigan hospitals to reduce blood stream infections in ICUs, the most famous component of which is the simple checklist that has contributed to bringing the median infection rate to zero. Katharine London, Executive Director of the Massachusetts Health Care Quality and Cost Council, laid out the cost and quality goals the Council has set for the Commonwealth, and gave a preview of the Council's website to be launched in June.
There's much food for thought here. The speakers' presentations will be available at the Mass. Health Council's website within the week, and more information about this work is available through the links here. A few common themes were apparent in all of these presentations:
• Though the conference was billed as focusing on affordability, the presentations told stories of successful efforts to improve the quality of care delivered to patients in a particular system. To be sure, the efforts appear to have realized significant cost savings, but it was done through investments in transforming entire systems for the benefit of patients, rather than with a single-minded (or even a primary) focus on finances.
• Many, if not all, of the presenters emphasized the importance of changing the culture of an organization, not just the technical processes it employs, to effect system improvements. This implies a long-term, ongoing process, with strong leadership and participation at all levels of an organization. There is no quick fix for real cost containment.
• Successful transformations are characterized by recognition of the need of all actors to contribute to a common good, perhaps at the sacrifice of some level of individual gain. Meredith Rosenthal of the Harvard School of Public Health, who closed the conference with a summary of the day, pointed out that this sense of a "collective will" was developed in the Massachusetts effort to reform coverage two years ago. She noted that such a sense may be more difficult to achieve in addressing costs, and asked: what will motivate key parties to give something up in order to gain affordability for the system?
A good question.
Robert Seifert
Center for Health Law and Economics, University of Massachusetts Medical School
This program aired on April 7, 2008. The audio for this program is not available.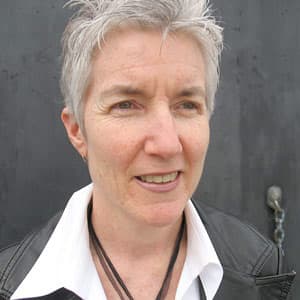 Martha Bebinger Reporter
Martha Bebinger covers health care and other general assignments for WBUR.