HEALTH REFORM'S SECOND BIRTHDAY by Leslie Kirwan
This article is more than 13 years old.
Yesterday was an important day for health care reform. In an event pulled together by Health Care for All, Governor Patrick, Speaker DiMasi, and Senate President Murray joined with representatives of the business, advocacy, provider and insurer communities to celebrate health care reform's second birthday. What we have accomplished to date was underscored by compelling comments from Madelyn Rhenisch and Danielle Nickerson – two of the tens of thousands of people for whom the availability of health insurance through Commonwealth Care has meant better health, improved economic security and greater peace of mind.
It was also an important day for health care reform, because – as we celebrated two years of success – we also continued paving the path forward. The Connector's Board finalized some of the key foundations for continuing to implement health care reform. It approved an affordability schedule to guide enforcement of the individual mandate in 2008. And it also voted to get updated Commonwealth Care and Commonwealth Choice programs up and running for July 1st of this year.
None of these were "easy" projects to accomplish. Connector staff has worked tirelessly – and the Board has engaged in thoughtful, constructive debate – on all of them. I know that the Connector Board and staff also value our continuing partnership with insurers who participate in Connector programs, as well as the counsel of advocacy, business, provider and other organizations.
It was well-recognized during yesterday's celebration that health care reform faces many challenges moving forward – first and foremost cost and fiscal challenges. As Governor Patrick indicated yesterday, the spirit of innovation, boldness, and shared responsibility that brought us health reform is now needed to sustain health reform. A conversation to that effect has begun on this blog and elsewhere, and will continue in earnest over the coming months.
As I was thinking about how that conversation will proceed, I looked back at my CommonHealth blogs to date and saw that I actually blogged a year ago, immediately following the first birthday of health care reform. And that blog likewise began, "Yesterday was an important day for health care reform in Massachusetts." I was referring to the fact that the Connector had just voted unanimously to approve the first state affordability schedule for implementing the individual mandate (i.e., the one that is in effect for tax year 2007).
I was amazed at the time that this actually garnered a unanimous vote. This was a hotly contested issue with divergent, strongly held views from all quarters. To be honest, I could have seen health care reform coming apart at that moment. Instead, it came together in that unanimous vote – because the many people and interests who helped launch health reform in the first place were willing to listen to one another, compromise, and take risks to keep this initiative moving forward.
I continue to be heartened by that moment – and, on its account, hopeful about our collective capacity to work through difficult cost challenges in order to sustain health care reform. One thing is for sure: I can't wait to see what I'll be able to write on health care reform's third birthday!
Leslie Kirwan
Administration and Finance Secretary for Governor Deval Patrick
This program aired on April 11, 2008. The audio for this program is not available.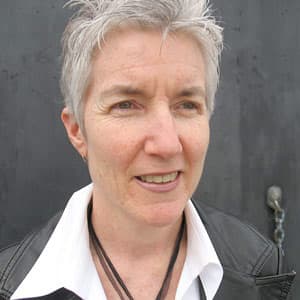 Martha Bebinger Reporter
Martha Bebinger covers health care and other general assignments for WBUR.