AN OPEN DEBATE ON FINDING BETTER WAYS TO MANAGE HEALTH CARE COSTS by James Roosevelt, Jr.
This article is more than 13 years old.
Last week in this forum Dr. David Torchiana of the Massachusetts General Physicians Organization offered both support and caution regarding some of the elements of Senate President Therese Murray's proposed health care legislation. As the discussion begins this week at the State House on S.B. 2526, I join Dr. Torchiana in applauding the Senate President and the legislature for their leadership in helping address the complexity of reining in health care costs. But it isn't only about reining in costs; the other equally important component is maintaining the attributes that contribute to the Commonwealth's well-deserved reputation for excellence in its providers and health plans. To my thinking, it comes down to this fundamental question, "How do we improve access to high-quality health care while keeping health care costs as affordable as possible?"
As we are all aware, the Health Reform Law has been extremely effective in expanding access to insurance coverage to more residents of the Commonwealth. That's laudable. However, the soaring costs of health care threaten its long-term success and viability.
As president and CEO of Tufts Health Plan and chairman of the board of directors of the Massachusetts Association of Health Plans, I have reviewed the proposals closely and can say with great enthusiasm that we fully support H.B. 4587 and support many of the principles and provisions of S.B. 2526, though we believe that some sections may require modification in order to achieve the goal of maximum cost savings.
As a quick overview, the following outlines our position:
· We believe that health plans and providers should both appear before the Health Care Quality and Cost Council rather than different hearing bodies. This would add to a better understanding of the correlation between increases in premium and medical costs—the largest contributor to premiums.
· We also support the provisions in both bills that require public reporting of hospital acquired infections and so-called "Never Events." This would not only provide an important check on the payment process, but also may provide health plans with an opportunity to strengthen and better direct quality improvement programs.
· While we value the contributions of nurse practitioners and see their role as vital to the health care community, we are concerned as the proposal now stands that there is not sufficient quality control in regards to credentialing standards. Furthermore, a blanket requirement for health plans to contract with nurse practitioners is unduly prescriptive and could actually result in unnecessary, increased costs as this requirement could affect a health plan's ability to evaluate quality and access.
In the final analysis, this is a welcome debate. We all share the same goals. It is my great hope that the outcome of this hearing will help us answer the question, "How do we improve access to high-quality health care while keeping health care costs as affordable as possible?"James Roosevelt Jr.
President and CEO
Tufts Health Plan and
Board Chairman
Massachusetts Association of Health Plans
This program aired on April 16, 2008. The audio for this program is not available.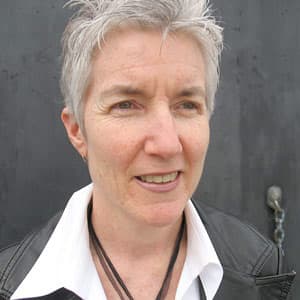 Martha Bebinger Reporter
Martha Bebinger covers health care and other general assignments for WBUR.