The Problem of Outsourcing
This article is more than 12 years old.
Toxic toothpaste. Poisonous pet food. Toys coated with lead paint. Products from China have caused plenty of scares lately.
Corporations save tons of money by sourcing their goods around the world. But many are just now coming to terms with the risk of using far flung suppliers.
TEXT OF STORY
CURT NICKISCH: Corporations save tons of money by sourcing their goods around the world. But many are just now coming to terms with the risk of using far flung suppliers.
At the Canton headquarters of Reebok, Gregg Nebel tries to keep tabs on the foreign factories that churn out his company's products.
Nebel's team is working with officials in Mexico to make sure suppliers there are meeting Reebok's standards for fair wages and worker safety. He says his job gets harder each day, because Reebok and its parent company Adidas rely on foreign manufacturers more than ever.
GREGG NEBEL: Ignorance is bliss. (LAUGHS) The more we learn, the more complicated it's become, the more you realize the things that you don't know and don't understand.
NICKISCH: Reebok got a hard lesson in that two years ago, when a four-year-old died from poisoning after swallowing a charm bracelet. Turns out Reebok's Chinese supplier made it out of lead. There was a major recall, a settlement with the family, and last month Reebok agreed to pay a million dollar fine to US regulators.
And this happened to a company that was already doing much more than most other companies to extend it standards to foreign suppliers. It's expensive, though. Nebel is in charge of Social and Environmental Affairs for Adidas for the Americas region alone.
NEBEL: It's a lot of money, let me put it that way. Certainly I could say it's millions.
NICKISCH: Now other companies are waking up to the reality that they need to be spending millions, too.
MATT KELLY: That's often the case with corporate America, you don't act until there's a crisis.
NICKISCH: Matt Kelly is the editor of Compliance Week magazine. Its offices are in Boston's North End with a view of ships and cargo planes hauling goods from around the world. Today companies source everything from mouthwash to airplane parts abroad. Twenty years ago, it was t-shirts and trinkets. Back then, Kelly says, companies could slip mistakes past consumers.
KELLY: They're not really going to be upset that much if their t-shirt is off by an inch or two. Compared to manufacturing pet food over there. Tainted pet food, that's something that really hits home for many many consumers, in a very personal way.
NICKISCH: The recent product scares, Kelly says, are striking fear in company boardrooms. CEO's are rolling up their sleeves, doing the work that used to be relegated to some deputy vice-president for risk assessment.
Recently, the CEO of Adidas spoke to Boston-area executives. Herbert Hainer says at the end of the day, he crosses his fingers hoping that his corporation has thought of every risk.
HERBERT HAINER: I do believe we do whatever is necessary to avoid things like that, where shoes are poisoned or whatsoever. And so I feel relatively comfortable. But you never know! I mean, when you're working around the world in over 120 countries or wherever you are, you cannot control the last corner in the world.
NICKISCH: But the simple fact is, you have to try to. There is a growing service industry for monitoring suppliers. Some of that, especially on the software side, is based in Boston. And the Massachusetts Institute of Technology has a fast growing center to train workers in supply chain management.
For WBUR, I'm Curt Nickisch.
This program aired on April 18, 2008. The audio for this program is not available.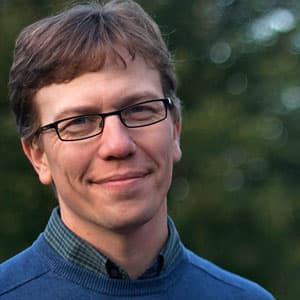 Curt Nickisch Business & Technology Reporter
Curt Nickisch was formerly WBUR's business and technology reporter.