PUBLIC HEALTH COMMISSIONER WEIGHS IN ON STATEWIDE TRANS FAT BAN
This article is more than 13 years old.
The Department of Public Health is considering a statewide ban on trans fats to help control rising obesity rates. Commissioner John Auerbach says he is studying implementation of trans fat bans in New York City, Boston and Brookline. Auerbach says he is worried about how eliminating use of cheaper oils would affect small restaurants. The commissioner hopes to follow the smoking ban model with trans fats by building a broad coalition that supports the change.
At the State House, Rep. Peter Koutoujian has already filed a bill that would ban trans fats.
" When we ingest trans fat we are actively sabotaging our health, increasing our chances of developing serious life threatening illnesses such as heart disease."
The bill is in committee.
The National Restaurant Association says local or state governments should not ban a product approved by the Food and Drug Administration. The association says many restaurants will go back to using oil that is high in saturated fats, which is at least as unhealthy, but is comparable in cost. Others opposed to a ban argue that government has no business limiting individual choices which, unlike smoking, pose no health risk to the general public.
This program aired on May 7, 2008. The audio for this program is not available.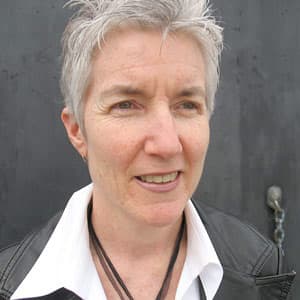 Martha Bebinger Reporter
Martha Bebinger covers health care and other general assignments for WBUR.