MEDICAID: KEEP ONE EYE ON THE FEDERAL FRONT By Anya Rader Wallack
This article is more than 13 years old.
Policy-makers and opinion leaders in Massachusetts understandably are focused these days on activity at the Statehouse. Lawmakers are making critical decisions about state expenditures for the remainder of the current fiscal year as well as the next. These decisions have enormous implications for MassHealth, the state's Medicaid program. MassHealth pays for services for more than 1 million Bay State residents. Its expenditures account for about 20 percent of total health care spending in Massachusetts. And its funding is critical to safety-net providers, such as health clinics and community hospitals, who provide services to some of the most vulnerable among us.
Medicaid also is central to the success of the health reform law passed two years ago. Chapter 58 expanded Medicaid coverage and provided for increased outreach to eligible populations. Since July of 2006, more than 100,000 additional residents of Massachusetts have been enrolled in MassHealth. Medicaid also helps finance the premium subsidies that make coverage affordable to low income Massachusetts residents through Commonwealth Care, which now covers nearly 177,000 people.
Attention to the state legislative process from Medicaid-watchers is therefore well-placed, but there is another front we should be watching: Washington D.C.
Twice last year President Bush vetoed a reauthorization of the State Children's Health Insurance Program (SCHIP), created in 1997 to supplement Medicaid in providing health insurance coverage to low-income children. Congress was able to extend the program through March of next year, but its long-term viability is in question.
In August of 2007, the Centers for Medicare and Medicaid Services (CMS), which administers Medicaid at the federal level, issued a directive that severely limits the ability of states to use SCHIP funds to cover children in families with incomes between 250 and 300 percent of the federal poverty level. States like Massachusetts will have to meet strict new federal tests to continue to receive federal matching funds for this population, and will be required to impose waiting periods and new cost sharing requirements. CMS recently relaxed its interpretation of the directive, but the policy is still intact, which is worrisome.
More recently, CMS issued seven new regulations designed to dramatically reduce federal reimbursement under Medicaid. The regulations will cut the availability of funds — or eliminate them entirely — for such items as graduate medical education, certain safety net hospital reimbursements, rehabilitation and school-based services. All told, these regulations would shift an estimated $1 billion in costs over the next five years from the federal government to the state.
The Patrick Administration currently is engaged in negotiations with CMS regarding renewal of the state's section 1115 Medicaid waiver. This waiver, which expires at the end of June, has allowed the Commonwealth to support Medicaid expansions, offer affordable coverage through Commonwealth Care, support essential community providers, and maintain the fabric of Medicaid services and supports on which so many residents rely. Federal push-back on key components of the state's plan is inevitable, and has huge implications for the total amount of federal funding available to the state over the next three years. The success of Chapter 58 rests not just on the federal government's approval of the waiver renewal, but on an approval with terms that do not reverse the advances we have made.
The stakes for health care in Massachusetts have never been higher. The federal government can make or break the program that is the backbone of the Massachusetts health reform efforts and is vital to our health system as a whole, and we should beware.
Anya Rader Wallack is the Executive Director of the Massachusetts Medicaid Policy Institute.
This program aired on May 15, 2008. The audio for this program is not available.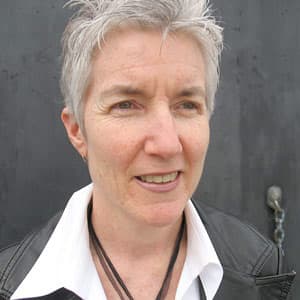 Martha Bebinger Reporter
Martha Bebinger covers health care and other general assignments for WBUR.