"Come now, and let us reason together!" (Isaiah 1:18-20/New King James Version) by Reverend Hurmon Hamilton
This article is more than 13 years old.
This evening, Tuesday May 27, GBIO will convene its membership at Boston University's Chase Gymnasium for a conversation with Governor Deval Patrick, House Speaker Sal DiMasi, Boston Mayor Tom Menino, and Jack Connors representing the larger corporate community of our state (former chairman/CEO of Hill Holiday) at GBIO's "Shared Power, Shared Responsibility & Shared Sacrifice" Assembly.
These key leaders will be joined by a wide array of members from both State Legislative Houses, City Counselors, Corporate, Philanthropic, Healthcare, and Insurance industry leaders. Surrounding these will be the largest gathering of Christians, Jews and Muslims in the Commonwealth since 9/11. This seminal event will also commemorate the organization's 10th year anniversary, and will focus on two commitments from elected officials, as well as our Corporate and Health Care allies. First, GBIO wants a commitment to sustained long term financing for health care reform. As we all know, the Massachusetts initiative was born out of an unprecedented partnership and has become an unprecedented success: 340,000 previously uninsured residents now have health insurance in the private market. However, because most of these families are the working poor, the required state subsidies could be in excess of $200 million more than the administration originally budgeted.
Some of these costs will be paid for by consumers through higher premiums and co-pays that have already been approved. GBIO will call on Governor Patrick and Speaker DiMasi, legislators, hospitals, insurers, and those employers who do not currently provide adequate health care insurance to their employees, to join with us in ensuring that everybody digs deeper and sacrifices greater to cover additional costs. Special emphasis will be placed on those Employers, Insurers and Hospitals who despite great capacities have yet to contribute.
Second, GBIO will seek commitments from the elected leaders to continue their partnership with us to improve the quality of life in Greater Boston, specifically: (1) develop strategies with GBIO to reduce youth violence and (2) commit the resources necessary to bringing the state's eldercare web and phone information and referral systems into the 21st century.
Additionally, GBIO along with our allies will point to the possibilities of the future by celebrating some of our most dramatic past gains. These gains will be dramatized as hundreds are introduced who have signed up for Commonwealth Care insurance, graduated from the Citizens Bank/GBIO "Moving from Debt to Assets" initiative, and acquired new homes through the State's Affordability Trust fund.
The event will be chaired by Rev. Ray Hammond, Pastor of Bethel AME Church; Mr. Bilal Kaleem, Executive Director of the Muslim-American Association; and Rabbi Stephanie Kolin from Temple Israel, Boston. As we gather to reason together in this unprecedented Commonwealth event, the central challenge will be that all parties represented will commit to a new political paradigm going forward – that of shared power, shared responsibilities and shared sacrifice. Should this occur, this evening may be transformed into the dawning of a bright new morning for the entire Commonwealth. Happy Tenth Year Anniversary GBIO – may God bless this night and the days to come with unparalleled realized possibilities for all who live within the borders of our Commonwealth.
Reverend Hurmon Hamilton
President, Greater Boston Interfaith Organization
This program aired on May 27, 2008. The audio for this program is not available.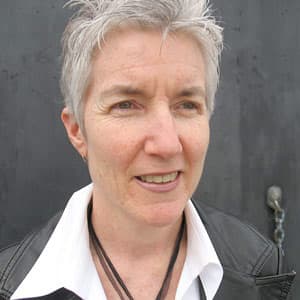 Martha Bebinger Reporter
Martha Bebinger covers health care and other general assignments for WBUR.