Is the Internet a Good Place to Store your Medical Record?
This article is more than 13 years old.
If you screamed, NO WAY, read on. There are reasons to at least consider uploading your medical files. If you said, WHY NOT, we have some cautions. There is a growing number of online options including Microsoft, Google and Web MD. We'll walk through "Google Health" to explore the risks and benefits of creating a medical record online.
JOHN HALAMKA: So the way we start is you log into Google Health. You'll see as you look at the screen, there's a big ICON that says Import Your Medical Records. So why don't we start with that.
BEBINGER: Dr. John Halamka is the Chief Information Officer at Beth Israel Deaconess Medical Center and an unpaid member of the advisory board for Google Health. He sits in front of a computer screen with Jerilyn Heinold, a patient at Beth Israel, who wants to see how uploading her electronic medical record to Google, works.
HALAMKA: Now, immediately it's taken us to your log in at the Beth Israel Deaconess personal health record, so log in using the secure credentials that you doctor gave you.
BEBINGER: Beth Israel is one of the first medical centers to partner with Google Health, which was launched last week. In the initial phase, patients can merge electronic records created by Beth Israel Deaconess, CVS, Walgreen's and a dozen other health care entities on Google. Transferring medical files from paper to a computer is not widespread in Massachusetts. The legislature is considering spending 25 million dollars a year to help doctors and hospitals with the initial investment.
HALAMKA: So now we are fully linked between Google and Beth Israel Deaconess. You are now given the choice of what you would like to upload, your diagnoses, your medications, your allergies, you can pick all or none of those.
JERILYN HEINOLD: OK, so far, so good, I understand it.
BEBINGER: Heinold is no stranger to electronic health records. She works for a non-profit organization on several projects about how consumers and physicians might use them. Halamka and Heinold know each other professionally. When Halamka asked Heinold if she'd like to test storing her medical record on line…her first reaction was, why would I want to do that?
HEINOLD: Because I had some questions about the secure nature of the connection. It's interesting because it brings up the whole question of trusted relationships. I have a trusted relationship with my physician and she was very supportive of the idea of an electronic health record. Then I also have a trusted relation Dr. Halamka.
BEBINGER: Heinold decides that the benefits of having her medical information in one place, on line, outweigh the risk of a security breach. Most people have records scattered across many labs, offices, hospitals and even states. Heinold travels frequently and wants to be able to pull up her record if she needs care in a hospital other than Beth Israel.
HEINOLD: I would want the physicians to know absolutely everything about me that they could possibly know. More information is better than no information.
BEBINGER: Dr. Halamka, would it be possible to isolate my mental health history, for example, if that was something that I didn't think was appropriate for an emergency room technician to see?
HALAMKA: A patient can put privacy flags on any of this record that they wish. They can not change the facts in the record however. You can hide it, but you can't change it.
BEBINGER: Halamka says the Google Health server cluster is not connected to any other Google features….so a Google search would not pull up your health record..
HALAMKA: Its not on gmail, blogger, utube, search, it's a totally separate, isolated, secure area, and they have not co-mingled any features with google health.
HEINOLD: Right now, these privacy policies seem absolutely adequate, but what's to protect me if they change their minds?
Google, Microsoft, Dossia are all only selling one thing, trust. If they violate patient trust, they will have lost their user base. So the industry will be its own best watchdog.
BEBINGER: Still I wonder, what will Google do with this information? HIPAA, the federal law that controls the release of patient records, does not govern these online medical records programs. Halamka pulls up the Google Health privacy rules:
1) We will never share your data
2) We will never data mine.
3) We will never advertise based on your health data.
It's not, oh I'm a diabetic, we're having a sale on glucometers at XYZ.com. They've truly built firewalls between the advertising and personal health record.
CARLTON DOTY: I think they're walking a fine line there.
BEBINGER: Carlton Doty, a senior analyst at Forrester Research, says Google or Microsoft or any of their health records competitors are also creating a major advertising venue.
DOTY: Certainly they can't expose personally identifiable information. But they're going to house a lot of medical information and that represents a significant advertising opportunity for pharma companies, medical device companies, insurers, whoever.
Medical researchers hope, with a patient's consent, to mine online medical records for more expansive studies of medications, disease management or the spread of a virus. But online records storage has to build numbers before it will be of use to anyone…and industry analysts say that's at least three to five years out.
This program aired on May 28, 2008. The audio for this program is not available.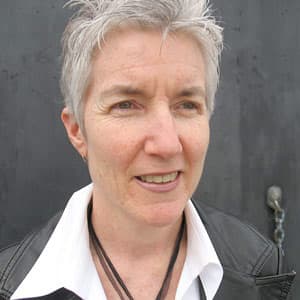 Martha Bebinger Reporter
Martha Bebinger covers health care and other general assignments for WBUR.