This article is more than 11 years old.
This is the season when home sales usually pick up. But they're not. Sales statistics are falling and so are prices. The real estate tracking firm, the Warren Group, says the median price of a single family home in Massachusetts plunged twelve percent in April over the month before.
The sharp drop in home values is helping fuel another trend. A growing number of people are cashing out their retirement savings to make ends meet. That story now from WBUR's Business and Technology Reporter Curt Nickisch.
TEXT OF STORY
CURT NICKISCH: Ashley Kennedy and her husband Nathan Makdad are moving, and they're scrambling to show their Malden condo to a potential buyer. They're putting out flowers, lighting scented candles, and clearing the kitchen counters.
SOUND OF KITCHEN CLEANING
ASHLEY KENNEDY: We've got to make it look somewhat bigger, somewhat more modern! (LAUGHS)
NICKISCH: To save on realtor fees, Kennedy and Makdad are doing for-sale-by-owner. But there's no way around it, the two in their late-twenties are gonna lose money. Money they don't have in the bank. Makdad says this is not what they planned when they bought this condo two years ago.
NATHAN MAKDAD: And at that point in time, it seemed like the smart thing to do was to not have to pay rent. Everyone kept saying, you'll never lose money on a house. It's the safest investment in the world. Boy now, all I wished we'd done was rent.
NICKISCH: That regret will cost them for the rest of their lives. Because to come up with the money they'll need to pay off their mortgage, Makdad is cashing out his entire retirement savings, fifteen thousand dollars. There's a big penalty for early withdrawal. And taxes. Once he pays those, he'll end up with just over eleven grand. His wife Ashley says they thought about taking out a loan instead.
KENNEDY: (SIGHS) I mean, yes, we are taking about a twenty-five percent hit on the retirement cash out. But right now it's all about monthly payment. That's just so much more tangible than this amorphous amount of money that's sitting in Nate's retirement account. That's why we're taking that route.
NICKISCH: More and more people are taking that route. The country's largest mutual fund company, Fidelity Investments, says these so-called hardship withdrawals are up sixteen percent in the first three months of this year over the same time last year.
JANE KING: It's a terrible choice on so many levels, because we shouldn't be messing with our futures for the present.
NICKISCH: That's Jane King. She's the president of Fairfield Financial Advisors in Wellesley. For the first time in her career, she's been getting calls about hardship withdrawals. King says up until now, if anyone had surprise expenses — they'd normally take out a home equity loan.
KING: People had wiggle room by borrowing on their houses, and it just isn't there anymore. So the 401(k) or the retirement plan has become maybe the next best thing.
NICKISCH: And that is a bad thing, says Alicia Munnell, head of the Center for Retirement Research at Boston College. She says the real price of cashing out retirement savings early is not the penalty, but losing the decades of interest and growth those savings would have earned.
What really bothers Munnell is that many of the people taking hardship withdrawals know this.
ALICIA MUNNELL: The people who join the pension plan in the first place are probably the more prudent, the more careful financial planners. And so when you see them going and taking their balances out, it really is a bad sign.
NICKISCH: So far, less than one percent of Massachusetts residents are raiding their 401-K's. But the growing number of those who are will pay a price for years to come. Including that Malden couple, Nathan Makdad and Ashley Kennedy.
KENNEDY: Now's the time we're starting to think about a family and it would be nice to have a home, and that's not going to happen because we spent our mid-twenties owning a condo, and we're eating all of our losses, and we're basically going to be renting for the next several years to be able to get back to where we are now. So it's just a big reset switch and it kind of stinks.
NICKISCH: Makdad and Kennedy still have time to save. They just lost their head start, and it's going to be hard to catch up.
For WBUR, I'm Curt Nickisch.
This program aired on May 29, 2008. The audio for this program is not available.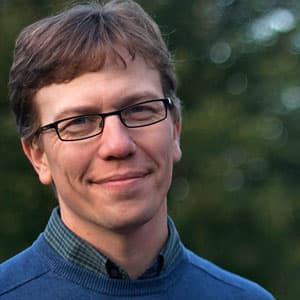 Curt Nickisch Business & Technology Reporter
Curt Nickisch was formerly WBUR's business and technology reporter.