"States as Policy Labs" by Robert Seifert
This article is more than 13 years old.
Supporters, detractors and agnostics of Massachusetts's health care reform law have all been noting the second anniversary of the law's enactment with respective celebration, criticism and, well, agnosticism. This week the Blue Cross Foundation, a central force in the development of health reform policy over the last several years, will host a policy summit titled "Health Reform Turns Two: Monitoring the Impact of Expanded Coverage," at which Urban Institute researchers, who have provided illuminating analysis from the beginning of this journey, will report their findings on where things stand today. Health care issues are also prominent in national political campaigns, of course, and Massachusetts is often held up as a model of how to – or how not to – do it right.
What is the long view? Can Massachusetts reach and sustain its goal as one of a very few individual states that have enacted broad coverage reforms without national reform soon to follow? And what is the state's role, as a "laboratory of democracy," in bringing about national reform?
Two contrasting articles in the current issue of Health Affairs examine the limits and promise of state experimentation in contributing to a comprehensive national solution, and are worth our attention.
First, Henry Aaron and Stuart Butler argue that bold state experiments can be a catalyst for action at the national level, which has been otherwise stalled at an ideological impasse for years. They propose that the federal government set goals for coverage and then give states the flexibility needed for innovation through a "legislative waiver" process. They submit that success in several states would "transform the national debate," thought they do not offer an argument for how that debate would necessarily transform national policy.
Following Aaron and Butler, Alan Weil takes issue with the notion of states as laboratories. He notes that the evaluation of state experiments (even Medicaid's Section 1115 "research and demonstration" waivers) is limited or non-existent, and the diffusion of learning from policy innovations is slow and unsystematic. He proposes a much greater emphasis on evaluation of state initiatives and changes in federal rules and financing that would make states much more effective as instruments of national learning.
Aaron and Butler and Weil agree that, for states to inform national reform, there must be a national commitment to universal coverage, and the flexibility and knowledge transfer to allow true experimentation. Weil has the last word on the subject for now: "In the absence of federal action, states will lead, and states will accomplish as much as they can, given the constraints they face… But piecemeal state action will not add up to what the nation needs."
Robert Seifert is a Senior Associate in the Center for Health Law and Economics, Commonwealth Medicine, University of Massachusetts Medical School
This program aired on June 2, 2008. The audio for this program is not available.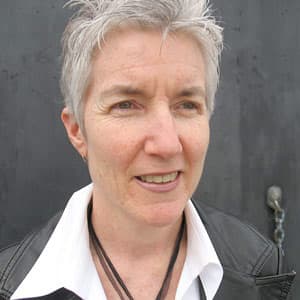 Martha Bebinger Reporter
Martha Bebinger covers health care and other general assignments for WBUR.