"First Do No Harm To the Economy" by Jon B. Hurst
This article is more than 13 years old.
The DHCFP employer report came out on Friday and already advocates that have never had to make a payroll, never had to keep a business open, never had to compete with businesses in border states and on the Internet, are saying businesses are not paying their fair share under the first in the nation mandated health insurance law. This report requires deeper understanding than just looking for the names of big firms that are supposedly "free riders." Employers--particularly small businesses--are struggling with an awful economy, and they are dealing with state mandates that not only do not exist in any border state--they don't exist in any state in the union. And yes, small employers do indeed include those with over 50 employees.
Right now in Massachusetts we are on the cusp of an economic downturn not seen since 1990. We are in danger of job losses that will hurt our families by putting people in unemployment lines which disproportionately will hurt the least fortunate among us. Yet, some are beginning to point fingers at some of the very communities which are desperately needed by our most struggling families for jobs and income.
Some are saying that employers are not doing their "fair share." But they are ignoring the fact that employers are shouldering the majority of the annual double digit insurance premium increases, as well as the fact that employers are picking up the costs of thousands of newly insured lives pushed into insurance plans under the state's individual mandate.
The employer report showed me several things, including the fact that public entities (i.e., the Commonwealth of Massachusetts and the City of Boston) are large employers too, and are facing some of the same realities as private industry. Like many in the private sector, public employers are large employers with thousands of employees. Some of those employees are part-timers, secondary wage earners, or individuals that don't wish to buy into costly health insurance. Furthermore, public and private employers alike face the quandary of whether to even offer part-timers health care coverage. Doing so makes them ineligible for the very generous, yet relatively affordable, taxpayer-subsidized plans of Commonwealth Care.
There is a delicate political balance that exists in trying to make health care reform a long term reality in Massachusetts. If that balance is upset, there will likely be significant ramifications. The proper course of action for all now is to allow the law to further mature, and to put all of our focus on lowering health care premiums. Long term, reining in the cost monster is the only way to make this law acceptable to employers, consumers and taxpayers.
Jon B. Hurst is the President of the Retailers Association of Massachusetts
This program aired on June 4, 2008. The audio for this program is not available.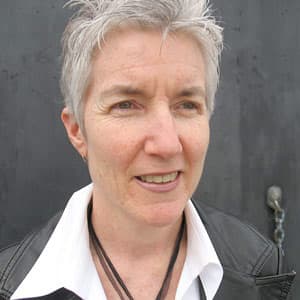 Martha Bebinger Reporter
Martha Bebinger covers health care and other general assignments for WBUR.