"Health Care Reform and Nurse Staffing Ratios" by Michael Sack
This article is more than 13 years old.
Last month, the Massachusetts House of Representatives passed a nursing union bill, which simply put, threatens the future of health care reform. Indeed, the very groundbreaking initiative the Legislature helped craft, is now threatened by a bill that could add $250 - $500 million in new health care costs — a tab that health care reform simply cannot afford.
The added costs come in the form of a union backed bill, which would establish government-mandated nurse-to-patient ratios in Massachusetts Hospitals. This cookie-cutter approach would completely take away a hospital's ability to tailor care to specific patient needs. Every hospital in the Commonwealth, prominent business leaders, nursing leaders, and many major newspapers are opposed to — and extremely concerned about — the impact of this legislation.
This bill, if passed, would make Massachusetts only the second state in the nation to have such a draconian form of government micromanagement at the hospital level. Recent studies in California (the only state with mandated ratios) have clearly shown that there is no improvement in quality of care as a result of nursing ratios.
As for patient satisfaction? Ratios apparently don't help there either. The federal government recently released data detailing patient experience in hospitals nationwide. Even with four years of minimum nursing ratios under their belt, California hospitals ranked near the bottom of the nation (48th) in patient satisfaction data.
Let's be clear; there is no evidence to support that ratios improve care, they clearly do not improve the patient experience, and they could cost hundreds of million of dollars. Doctors and nurses at your hospital – and every hospital across the state — are afraid that this is nightmare is about to come true. Next, the bill travels to the Senate. Now is the time to get in touch with your Senator and share your concerns about this ill-advised piece of legislation.
Michael V. Sack
President and CEO, Hallmark Health
This program aired on June 7, 2008. The audio for this program is not available.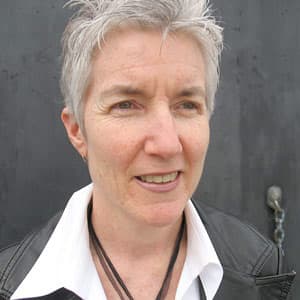 Martha Bebinger Reporter
Martha Bebinger covers health care and other general assignments for WBUR.