"Incentives for Good Care" by Rick Lopez, MD
This article is more than 13 years old.
(note - Atrius is one of 2 provider groups that has decided to switch to a new Blue Cross Blue Shield contract model. The other group is Mount Auburn Cambridge Independent Practice Association in association with Mt. Auburn Hospital.)
Andrew Dreyfus of Blue Cross Blue Shield of Massachusetts recently wrote on the need to overhaul the healthcare provider payment system; over the last few months, Atrius Health and Harvard Vanguard Medical Associates have aligned with BCBS to recognize the inherent rewards of the proposed alternate quality contract model. This model uses capitation as the primary method of payment and, in this current year, has built a broad list of 30 measures, from preventive health to chronic care, on which to base incentives. Providers are paid a flat rate per patient with bonuses allotted for improvements in patient care.
For Atrius Health, it was a natural decision for us to work with Blue Cross Blue Shield as they engage various providers across the state in a dialogue about the shifting landscape of payment.
Our values have always focused on providing the highest quality of care, while supporting our care teams to make the best quality and cost decisions for the patient. Furthermore, we have years of experience managing capitated contracts well. The broad-reaching measures used by Blue Cross Blue Shield to determine quality care are measures we have embraced and consistently meet with excellent results. For instance, we are close to 20 percent better than the national 90th percentile in colorectal cancer screening, and we exceed the national 90th percentile in HEDIS pediatric measures.
Not only do the Blue Cross Blue Shield measures align directly with our own goals for care, but the financial bonuses allotted for improved quality give us the chance to grow our patient offerings to improve quality even further. For example, we have developed sophisticated dashboards to assist physicians in identifying patients with diabetes who need extra support. We offer advanced programs in clinical pharmacy to reduce medication interactions and identify alternative drug strategies for those with complex medication needs. Additional funding for quality achieved could be reinvested in further quality initiatives.
While these programs will not work for all providers, and this is only one way to address the rising costs of healthcare, we support Blue Cross Blue Shield's initiative to find a better way to align financial incentives with improving patient quality.
Rick Lopez, MD
Vice President, Clinical Programs, Harvard Vanguard Medical Associates
This program aired on June 16, 2008. The audio for this program is not available.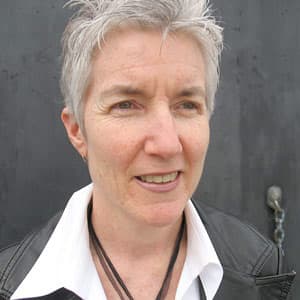 Martha Bebinger Reporter
Martha Bebinger covers health care and other general assignments for WBUR.