Let's Not Leave Anyone Uninsured! by Celia Wcislo
This article is more than 13 years old.
The initial data from the Department of Revenue found that, so far, about 62,000 uninsured residents (2% of tax filers) would not be penalized for being uninsured because
there was no affordable insurance available to them. When the full DOR data is received, that number may grow slightly higher.
I would predict that a large number of these folks are people who are offered employer-sponsored insurance, but at rates that are unaffordable to them. Over a year ago, the Connector predicted that there could be 60,000 people who would not be penalized because insurance was unaffordable.
At the last Connector Board meeting, the Connector set up policy workgroups to begin tackling hard issues, including how to help workers who are low income, but can't afford the insurance they are offered at work. We want to help them obtain coverage, but we also want their employer's money to help fund that insurance.
The Massachusetts Health Reform law was built to maintain employer-sponsored insurance, so that costs would not be shifted from employers onto state taxpayers.
This is called "crowd-out", and we have been worrying about crowd- out since the Commonwealth Care program started. The recently released studies of the Urban Institute and the Division of Healthcare Finance and Policy all find no indications of crowd-out. In fact, it appears that more residents are covered by insurance at work than were several years ago. Since 2005, the rate of employer-sponsored health coverage has grown from 70% to 72%, bucking the national decline of workplace coverage.
For Massachusetts' reform to be truly universal, we must find more ways to cover individuals who have employer-sponsored coverage, but can't afford it. It is the right and fair thing to do. "Universal" does mean we cover everyone.
As the original legislation recognized, we need to develop plans to help insure this particular population. Over the summer, the Connector will study this problem, and try to develop some options, which could include pilot programs. As the possibility of national health reform grows, Massachusetts has an obligation to work harder and push further to make sure our program is as universal as possible.
What we learn here may be of help to the national debate on coverage after the November elections. The 62,000 in Massachusetts translates into millions across America. It's time health insurance is available and affordable for every American!
Celia Wcislo
Assistant Division Director, 1199 SEIU
Connector board member
This program aired on June 17, 2008. The audio for this program is not available.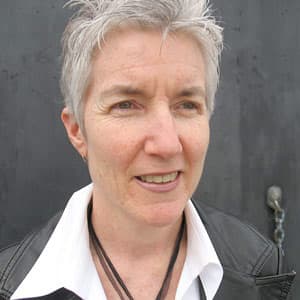 Martha Bebinger Reporter
Martha Bebinger covers health care and other general assignments for WBUR.