"Whiling Away the Time Waiting for Shared Responsibility" by Nancy Turnbull
This article is more than 13 years old.
On July 1, Commonwealth Care members started paying the higher premiums and co-payments approved in April by the Connector board (of which I am a member).
At the time these increases were approved, there were assurances that this was just the first stage of increased "shared responsibility." We were told that while consumers, and particularly those with low and moderate incomes, were the first to be asked to do more, employers, health insurers and providers would soon follow in order to help address the financing challenges of health reform.
Well, it's three months later….and we're still waiting for any new responsibilities to be imposed on employers, providers and health plans. I hope we'll see some action soon since time is running out in this legislative session. But lest I criticize others for inaction when I am guilty myself, I admit that I never produced the update on health plan financial results for year-end 2007 that I mentioned on this blog back in February. I thought I'd link the two issues of health plan financial results and shared responsibility, just in case anyone is having trouble thinking of ways that health plans could be asked to do more for health reform. So, I've put together some health plan financial numbers for 2007, ranked in order of how many Commonwealth Care members could be covered for the same amount of money.
Some preliminary notes on the data:
The information is from the 2007 annual report that licensed health plans filed with the Division of Insurance. I included the major licensed health plans based in Massachusetts: Blue Cross Blue Shield, HMO Blue, Fallon, Harvard Pilgrim, Health New England, Neighborhood Health Plan and Tufts Health Plan. I excluded out-of-state health plans (i.e., Aetna, Cigna and United) because their financial results include mainly business outside of Massachusetts. The number of members these plans have in Massachusetts is so small that ignoring them doesn't change the numbers much. I could not include the Boston Medical Center Health Plan and Network Health because they do not file reports with the Division.
The average cost of a CommCare member, $352 per month, or $4,224 per year, is from a presentation by Connector CFO Patrick Holland at the June 12, 2008 Connector board meeting.
Surplus notes are excluded from statutory net worth. As required in the DoI reports, net worth is calculated using statutory accounting, a more conservative approach than generally accepted accounting. The combined GAAP net worth of the plans is much greater.
The information on medical expense and administrative expense trends is for non-Medicare, non-Medicaid products, adjusted for any changes in member months.
The size and performance of individual health plans varies widely. Since Blue Cross Blue Shield (including HMO Blue) is so much bigger than any other plan, in most cases Blue Cross Blue Shield accounts for more than half of the total number shown. For example, BCBS has 58% of the total net worth figure shown, and 65% of total net worth that exceeds 60 days of operating expenses.
| | | |
| --- | --- | --- |
| Financial Measure | Total-All Plans | How Many Commonwealth Care Members Could Be Covered for a Year? |
| Net worth/surplus | $2.7 billion | 646,800 |
| Net Worth/surplus >60 days of medical and administrative expenses | $756 million | 179,000 |
| Net income (profits) | $396 million | 93,700 |
| Medical expense growth in excess of the 4.9% increase in nominal GDP in 2007 | $285 million | 67,500 |
| Net investment income | $179 million | 42,400 |
| Commissions paid to brokers and others | $174 million | 41,200 |
| Profits on Medicare products | $106 million | 25,100 |
| Advertising and marketing expenses | $40 million | 9,500 |
| Total compensation of 10 highest paid employees | $36 million | 8,400 |
| State and local insurance and premium taxes | $32 million | 7,600 |
| Profits on Medicaid products | $27 million | 6,400 |
| Administrative expense growth in excess of 1.9% increase in CPI in 2007 | $7 million | 1,600 |
| Compensation to boards of directors | $4 million | 1,000 |
I'll leave it mainly to you, the reader, to draw your own insights and conclusions about the numbers. A few musings from me:
• As I and others have noted before, health plans, and particularly BCBS and Tufts, have significant net worth. As an ex-insurance regulator I understand well the importance of reserves and the need for that health plans to be well capitalized. But I think we should talk about whether it would be appropriate to use some amount of the considerable reserves of the state's not-for-profit health plans to make investments that would benefit the public's health and help moderate health spending (e.g., collaborative cost containment initiatives and prevention and wellness programs) rather than just letting plan reserves grow and grow and grow.
• Reducing the rate of increase in medical costs would produce tremendous savings—even in just one year. The overall rate of increase in 2007 in per member per month medical expenses for non-Medicare and non-Medicaid plans was 8.6%, compared to an increase in nominal GDP of 4.9%. (The medical cost growth rate at individual plans ranged from 5% to 10%.)
• Aggregate plan administrative expenses increased much more slowly than medical expenses last year. This is a very welcome change from the trends I noted on this blog last December. The overall rate of increase in per member per month administrative expenses across the seven plans was 2.7%, slightly higher than the 1.9% increase in the CPI for the Boston area. However, the success of individual plans at controlling growth in per member administrative expenses varied widely.
• Medicare products have been very profitable for health plans in Massachusetts, and across the country. It's no wonder there is so much discussion in Congress right now about reducing payment levels for these plans (and so much push-back from the health plans). But if Medicare premiums are reduced, this will likely increase the pressure on premiums for other lines of business.
I hope others will add some ideas and thoughts about how employers and providers can do more, so that we can develop a balanced proposal for additional sacrifice from all three of these important groups. Consumers may have gone first but they cannot be left alone to share new responsibilities for sustaining health reform.
Nancy Turnbull
Harvard School of Public Health
This program aired on July 8, 2008. The audio for this program is not available.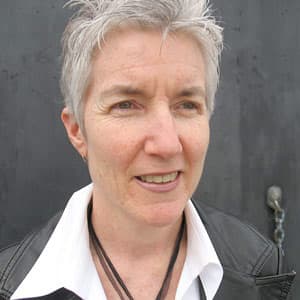 Martha Bebinger Reporter
Martha Bebinger covers health care and other general assignments for WBUR.