"Offering Better Health Care Coverage for Students" by Andres in Boston
This article is more than 13 years old.
Back in October, Nancy Turnbull wrote about my case and about how my QSHIP plan had left me in tremendous debt; not to mention the burden of navigating a health system wrought with complications in addition to health insurance issues. Today I write to update my story and propose a solution, so such health insurance problems might be avoided in the future.
In brief summary, I was able to purchase a Commonwealth Choice plan which covered me despite my pre-existing cancer diagnosis (amazing!). While some might say the $5,000/year plan was out of reach for many, the cost was much less than the $250,000 debt I would have accumulated otherwise. I had amassed $45,000 in debt in just a few short weeks because my university plan benefits were depleted after one MRI and one CT scan. After negotiating with my insurance company and obtaining a flat 18% discount, which lowered my debt to $37,000, I was accepted into the Health Safety Net (HSN), which essential covered all but the physician's bills. It is here important to note that I was lucky to have been treated at a facility approved by the HSN (or the HSN would not have been able to cover me). I was also lucky that the providing hospital had an agreement to waive the remaining physician's bills to ensure continuation of care.
I consider myself VERY lucky to live in a State that offered me coverage despite my illness, and what this demonstrates to me is the possibility for improved choices for students.
A Qualified State Health Insurance Program (QSHIP) plan caused me a true nightmare and will do so again for others with catastrophic injuries or illnesses. QSHIPs are not viable options, and the data demonstrate this to be the case. Not Making The Grade, a report published by the Access Project, provides information on 2004 student QSHIP plans. Utilizing this report, I estimated the 2004 QSHIP weighted average plan cost to be $1,339 (weighting was done according to number of students enrolled and only for plans that included prescription coverage). Since health insurance costs in Massachusetts have been increasing into the double digits over the past few years, I assumed a 10% increase per year, and therefore placed the cost today at $1,961. The surprising fact is that these QSHIP projections are in line with the Young Adult Plan (YAP) plans currently available. On July 8, 2008, costs for a YAP with prescription drug coverage ranged from $1,896 to $2,353 per year.
Furthermore, we must assume additional savings based on the principle of economies of scale. This suggests that if the approximately 90,000+ students currently buying QSHIPs participate in Health Connector plans, costs will further decrease and savings will be passed on to students as well as others within the Health Connector.
This being said, I also believe that many YAP plans, just like many QSHIP plans, do not always provide proper coverage. This academic year, some schools are offering plans with comprehensive coverage at reasonable rates, which in some cases are actually lower than the previous year. This demonstrates that the YAP plans can also be improved to provide comprehensive coverage.
In the meantime, mandating participation in the Health Connector will at least provide students choice. Ideally, over time, minimum coverage standards can be raised, and we can make sure we are all properly covered. And isn't that what health reform, and health insurance, is all about? … Making sure we are don't have to worry when unexpected, bad things happen? I would like to think this could be the case for all of us, including students, here in Massachusetts.
Andres in Boston
This program aired on July 12, 2008. The audio for this program is not available.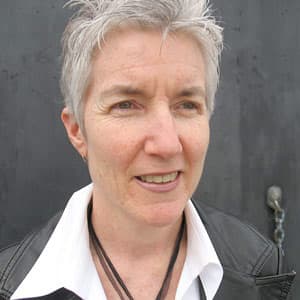 Martha Bebinger Reporter
Martha Bebinger covers health care and other general assignments for WBUR.