"A Three-legged Stool for Hospital Expansion" by Eric H. Schultz
This article is more than 13 years old.
The state's health care regulators deserve credit for tackling the problem of the explosive expansion of teaching hospitals into local communities.
Unbridled expansion hurts community hospitals and raises health care costs, not just by creating duplicative services but also by replacing services once delivered by local providers. When that happens, those services often increase in cost by 20 to 30 percent – without a corresponding improvement in the quality of care. When a teaching hospital moves to the suburbs, its rates do too.
As part of health care reform, the Legislature created a sensible framework for establishing new health insurance mandates, which are health care services the state requires health plans to provide. Before any new mandate can be put in place, state regulators must perform an analysis to calculate and assess its effect on health care costs.
A similar test should be applied to proposed hospital expansions. Before approving any expansion, regulators should ask:
How is quality of care improved?
How is access improved?
How will the cost of care change?
Hospital expansions should occur only if they can balance the broad health care system demands of this three-legged stool.
Community care is something we think about a lot at Fallon Community Health Plan. We have an entire product line called 'Direct Care' that is based on community providers. We create what are called limited, high-performing networks – a series of local providers that meet high standards of quality. The use of such a network allows us to save employers 10 to 13 percent in health insurance costs without any reduction whatsoever in benefits.
The problem posed by teaching hospitals for many local providers is brand cachet. For that reason, we also need to do a better job of getting cost and quality information to consumers and linking this to create more value-based health insurance products.
To be sure, teaching hospitals play a role in our health care system and economy. They excel at many specialties, train clinicians and attract research dollars to Massachusetts. But for most care, community hospitals provide a level of quality that is comparable to that of teaching hospitals and they do it for less money.
The bottom line – Massachusetts needs both and we should create a business and regulatory environment that allows both to flourish.
Eric H. Schultz is the president and CEO of Fallon Community Health Plan.
This program aired on July 14, 2008. The audio for this program is not available.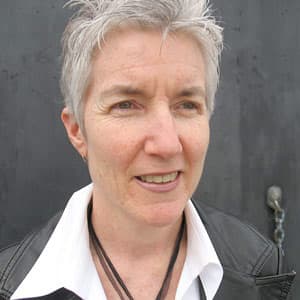 Martha Bebinger Reporter
Martha Bebinger covers health care and other general assignments for WBUR.