"Simple Words Yet Complicated Consequences" by Jon B. Hurst
This article is more than 13 years old.
Two years into the Massachusetts health insurance mandate law and we find ourselves with a great success story on access and coverage. The law has delivered in expanding coverage and that is a very good thing. Yet, small businesses are increasingly frustrated on the long wait for relief from the never ending annual premium increases. Unfortunately their frustration is just about to boil over, first into outrage and then to surrender over two simple words—"OR" and "AND."
Family health insurance policies for those at the bottom of the purchasing food chain are as much as $23,000 today. For small businesses, those rates are unaffordable and they have not yet seen steps to reverse the trend. What they have seen are unnecessary and unaffordable teaching hospital expansions, with recent regulatory activity to curb these new facilities coming several years too late. They are too well aware that they pay far more for the same coverage than do big purchasers, thus creating a disproportionate funding of the health care system by small businesses than by large companies or by government payers. They see group purchasing discounts for public employers, while the law actually prohibits such opportunities for them. And unfortunately the Connector still hasn't delivered on the promise of low cost small business plans for them, focusing to date only on taxpayer subsidized plans.
They see exemptions under federal law from the multitude of costly state mandates for large self-insured employers, many of which they have to compete against in the marketplace. They see subsidies and exemptions for those individuals that can't afford the coverage, while they suffer through double digit premium increases and increased participation rates in their small group. They see tax-exempt health care providers simply demand more premium dollars and tax dollars to fund their operations, while no one seems particularly concerned if non-health care related small businesses keep their doors open. And unfortunately they perceive more political, business group and media deference given to the receivers of our health care dollars, rather than to the payers of health care dollars—businesses, consumers, and taxpayers.
When you couple the frustration small businesses feel over health care costs with a bad economy, pessimistic consumers, the highest electricity rates in the continental United States, and current gasoline, fuel oil and food prices, it is easy to see why many today are struggling and may not even survive this downturn. Barely staying in the black, they get frustrated hearing from some who have never had to make a payroll that "employers are not doing their fair share." And rather than steps to ease their health care costs and mandates, they are now looking at a far greater likelihood of state imposed health care tax assessments on top of their growing premiums.
Early this week it became clear that an effort will be made to change the triggers (25% participation rate/33% premium payment) which determine whether employers must pay the $295 health care tax. A "simple" change of the word "or" to "and" will throw countless small businesses into a position in which they will not only be paying disproportionately higher insurance premiums, but they may also be paying the state a $295 per employee tax for those on their payroll that do not take their offer of coverage. Many small employers--including stores, restaurants, services, tourism entities, and non-profit organizations—have work forces composed of retirees (on Medicare) and secondary wage earners (on parents' or spouses' plans). In those cases, it is very difficult to achieve a 25% participation rate. Thus the 33% premium trigger becomes important to them. Changing "or" to "and" mandates the 25% participation rate trigger.
For those affected, the consequences will range from dropping their offer of coverage all together and just paying the tax—something that hasn't happened to date primarily because of the existence of the dual trigger—to discriminating in the hiring process, to giving up and closing their doors.
In the real world, government mandates can determine winners and losers in the competitive marketplace. This proposed mandate will result in small business losers, and that will result in less support for health care reform in the business community, less offers of insurance by small employers, and less jobs in the economy.
Jon B. Hurst is the President of the Retailers Association of Massachusetts
This program aired on July 18, 2008. The audio for this program is not available.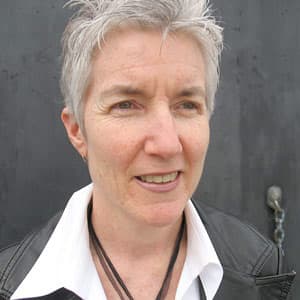 Martha Bebinger Reporter
Martha Bebinger covers health care and other general assignments for WBUR.