House Advances Governor Patrick's "Shared Responsibility" charges
This article is more than 13 years old.
Update 7-30 - The Governor's package clears the Senate.
The House has approved a supplemental budget that adopts most of Governor Patrick's $130 million in charges to help fund coverage for the uninsured. In the House version:
- Health insurers would pay $33 million from reserves, a one time assessment
- Hospitals would pay a one time increase of $20 million in their contribution to the Safety Net Trust Fund (formerly the Free Care pool). This is $8 million less than the hospital charge proposed by Governor Patrick. The House says teaching hospitals should continue to receive this 8 million for the training and reimbursement of specialists.
- The state would shift up to $35 million from the Medical Security Trust Fund (MSTF) into the General Fund, if needed, for coverage of the uninsured. The MSTF is a fund, drawn from employer fees, to cover health care for unemployed workers.
- The House does not include an additional $33 million from fines on employers who don't offer employee health coverage that is part of Governor Patrick's proposal. The Patrick administration plans to raise that money through a regulatory change. The change would require that employers (with 11 or more workers) provide coverage for 25% of their employees AND pay 33% of premium costs. The current regs say that a company can cover 25% of its workforce OR pay 33%.
The House and Senate are not expected to oppose the change.
Representative Patricia Walrath says even this stricter rule is more lax than lawmakers thought it would be when they drafted the health coverage law. She expected that employers would have to pay at least 50% of the cost of an employee's health plan.
That was certainly the assumption that I had when the negotiations were going on with the employers. Maybe there wasn't anything sworn and sealed and signed into blood on it, but that was what everyone was talking about.
The Governor has said that the $130 million package ensures that employers, hospitals and health insurers share, with consumers, in the rising costs of the health coverage law. But major business groups argue that they will pay most of the charges. Eileen McAnneny, with Associated Industries of Massachusetts, says insurers have excess reserves because employers have paid higher premiums and she predicts that hospitals will make up the extra Safety Net fee through increased patient charges. McAnneny and other business leaders say employers are already doing more than their fair share by adding uninsured workers to company health plans.
There are a whole host of ways that employers have stepped up to the plate and this notion that employers are not paying their fair share is troublesome to them. The coalition that has hung together in support of it will be fractured.
Massachusetts Taxpayers Foundation president Michael Widmer says it does not make sense to test political support for the law when it isn't clear how much, if any, new money the state will need.
Update...
Senate leaders say that on Wednesday, they expect to debate and approve the package of health care charges passed by the House today.
This program aired on July 29, 2008. The audio for this program is not available.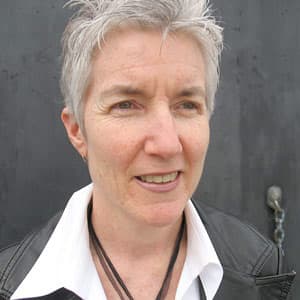 Martha Bebinger Reporter
Martha Bebinger covers health care and other general assignments for WBUR.