This article is more than 11 years old.
Bank closures have been in the news lately, due to the rocky economy. But a new bank has opened in the Boston area, and its currency isn't what you might expect.
It's not money. It's breast milk. WBUR's Health and Science reporter Sacha Pfeiffer reports on the Mothers' Milk Bank of New England.
TEXT OF STORY:
SACHA PFEIFFER: When Sienna Kiper was born six weeks prematurely in early June, her tiny jaw was too weak to breast feed. By the time Sienna was a month old, her mother Gulsun Kiper was producing twice the amount of milk the baby was eating.
GULSUN KIPER: The last lactation consultant that came by said, 'Honey, you can actually start to cut back a little bit because you're producing enough to feed twins,' and I said, 'Oh, well that actually makes sense, because we give her one bottle and we put one in the freezer.'
PFEIFFER: Before long, Kiper had 200 extra bottles and bags of frozen breast milk. Her daughter was doing fine so Kiper decided to give her surplus to the Mothers' Milk Bank of New England, a new nonprofit that collects and distributes donated milk. It's given mainly to premature and sick babies. It also goes to women who can't nurse because they've had mastectomies, or to families with adopted infants, or to mothers who can't yet produce full milk supplies of their own.
NAOMI BAR-YAM: This allows us to provide human milk, which is what babies are meant to eat, is human milk.
PFEIFFER: Naomi Bar-Yam is the founder and executive director of the Mothers' Milk Bank.
BAR-YAM: Nutritionally it's what was designed for babies and it has the proper balance of nutrients that babies need and, again, it changes as the baby grows just as the baby's needs change. And the other thing is human milk has antibodies that the formulas just don't provide.
PFEIFFER: For now, the milk bank is a bare-bones place operating temporarily out of a former school in Newton. Its office is an old classroom that still has a blackboard on one wall. Funding comes from grants and donations. Just yesterday the bank received its first donated milk. It's stored in a freezer whose contents clatter as Bar-Yam opens its door.
BAR-YAM: So we had our first delivery of milk today and we have about 52 little bottles of frozen milk and they hold six ounces of milk in each one.
PFEIFFER: The first milk bank in the country opened in Boston almost a century ago. During the AIDS epidemic of the 1980s, many closed due to fears of HIV being transmitted through breast milk. The last one in the region, in Worcester, shut down seven years ago. Now, administrators say, donated breast milk is safe, thanks to rigorous screening and pasteurization. Kathleen Marinelli is medical director of the New England milk bank in Newton.
KATHLEEN MARINELLI: There has never been, ever, in the history of human milk banking as we know it, any infectious disease passed to a baby who received donor milk.
PFEIFFER: Not every woman is eligible to donate. Prospective donors must provide a health history and blood test. They can be found ineligible for obvious reasons, such as using recreational drugs or having an infectious disease. They can also be disqualified if they smoke or have visited certain parts of Africa or Europe. Even vegetarians and vegans are ineligible unless they take extra vitamins.
MARINELLI: I think our stringent rules are for a good reason.
PFEIFFER: Again, Kathleen Marinelli.
MARINELLI: A lot of this milk, most of it actually, goes to premature babies, so you have to be really careful that you are not putting them at any risk.
PFEIFFER: Once the milk bank finds a permanent location in the Boston area, it will build a lab of its own to process and pasteurize breast milk. Until then, it's coordinating with a milk bank in Ohio. There's no charge to donate but recipients pay a processing and shipping fee. Gulsun Kiper, the mother of little Sienna, will be making her first donation today.
GULSUN KIPER: I have learned the importance of breast milk so I said, You know if there's a place where I can donate it, then that would be my preference because (baby noises) ... um — oopsy! Oh! And then sometimes we get overexcited. (sound of baby noises, followed by mother's happy sigh)
PFEIFFER: The Mothers' Milk Bank of New England plans to begin dispensing donated milk to local families in the next few days. For WBUR, I'm Sacha Pfeiffer.
This program aired on July 31, 2008. The audio for this program is not available.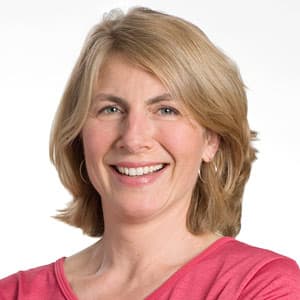 Sacha Pfeiffer Host, All Things Considered
Sacha Pfeiffer was formerly the host of WBUR's All Things Considered.