"Safer Health Care is the Key to Unlocking Savings" by Marylou Buyse, M.D.
This article is more than 13 years old.
I started my clinical hours with an all too familiar problem, a patient of mine had been admitted to a hospital with which I have no affiliation and no one let me know. She was sent home with new medications which she did not have with her and described as "little white pills." So I called the hospital (a well-known teaching hospital) and explained that the patient was discharged and as her primary care physician (PCP), I needed to know what medications they had prescribed. Later in the evening I did find a notice from the hospital that said Ms. X had been seen and the name of the doctor who took care of her; no medication or diagnosis was given. While nothing bad happened to my patient, many possible bad outcomes could have happened if I had not taken the time and effort to get the basic information I needed to make sure my patient was getting the right care. It's scenarios like this that often cause people to be readmitted back to the hospital within 30 days of discharge.
In my day job, I work on health policy issues - big picture issues that in many respects attempt to improve the care patients get so outcomes are better, costs are lower and more people can afford health insurance. Because of my policy job, I am well aware that Massachusetts ranks 41st among the 50 states in hospital re-admissions. The story of my relatively healthy patient shows how easy it is for things to fall through the cracks.
There are no villains in this story – the hospital tried to communicate with me, albeit minimally, and my hours in clinic are such that they don't conform to the 9-5 world. My patient didn't know what information I needed to help her navigate the transition of care from the hospital to home. Unfortunately, this scenario is repeated all too often in Massachusetts.
So what's the answer here? Massachusetts has a long way to go to improve one important aspect of patient safety known as transition of care to avoid unnecessary hospital readmissions. We need to figure out how to better educate and transition patients to their caregivers after discharge, including how to ensure that staff responsible for discharge planning adequately communicates with the patients, their families and patients' PCPs. Ranking 41 out of 50 states does not reflect well on the excellent care we all expect from our hospitals and doctors. There is a price tag to all this as well: $73 million dollars a year according to the Commonwealth Fund, which estimates that is the amount of money Massachusetts would save every year if it were 1st and not 41st among the 50 states. That's a lot of money to save. Most importantly, the real winners would be the patients who would not suffer preventable complications, over-or-under-medication, delayed recovery or other poor outcomes that would require a hospital re-admission within 30 days of discharge. Avoiding unnecessary hospital readmissions is a goal everyone can and should get behind.
Marylou Buyse, MD
President and CEO, Massachusetts Association of Health Plans
This program aired on August 6, 2008. The audio for this program is not available.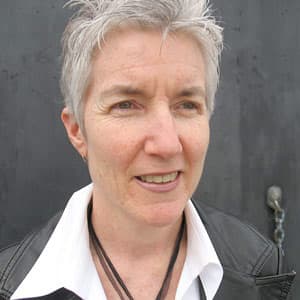 Martha Bebinger Reporter
Martha Bebinger covers health care and other general assignments for WBUR.