This article is more than 11 years old.
This weekend, shoppers won't have to pay the five percent sales tax on most items under $2,500 dollars.
It's Massachusetts' fifth annual tax-free holiday, and retailers, weakened by flat sales recently, say they could really use a boost.
WBUR's Curt Nickisch reports.
TEXT OF STORY:
CURT NICKISCH: Each of the past four years, Massachusetts consumers have spent about a half billion dollars tax-free during the state's special weekend.
JON HURST: It's gonna be tough for this weekend, because of the economy, to match the success of past years.
NICKISCH: That's Jon Hurst, head of the Retailers Association of Massachusetts. He says consumers recently have had to spend more of their money on food and fuel. There's less left over. Because of that, Hurst says retailers are hurting, too.
HURST: If we didn't have the sales tax holiday, quite frankly August would be likely an abysmal month here in Massachusetts.
NICKISCH: Many stores and businesses across the state are adding staff and expanding their hours this weekend. They want to turn a month of melancholy sales...
[Melancholy piano fades in, and cross-fades with upbeat music]
NICKISCH: ...Into a weekend bouncing with business.
[Music comes up and mixes with store sound]
NICKISCH: At the piano store M. Steinert & Sons in Boston, Paul Murphy has bought radio, newspaper and direct mail ads to coax customers. His three stores here and in Natick and Worcester sell big ticket items, where a sales tax break makes more of a difference. Most of the pianos cost more than the $2,500 limit for the tax break, so Murphy's offering a five percent discount on everything.
PAUL MURPHY: It does engender some excitement among the public, and so it's a good opportunity for us in what normally would be a slow month. So we're happy to see it and happy to get the plus business.
[Sound of camera store fades in]
NICKISCH: Others aren't so sure they'll be any plus at all. Just up the street from Steinert, James Lee runs a camera shop. So far no customer has asked him to set anything aside for purchase over the weekend.
LEE: I haven't seen anything yet, but it's retail, anything's possible.
NICKISCH: Still, there's no question that some consumers will be taking advantage of the tax break.
AMANDA MITCHELL: We have been looking forward to this sort of deal for quite a while actually.
NICKISCH: Amanda Mitchell and her husband live in Westfield. They've wanted to replace their oven ever since a batch of cooking went awry during a birthday party.
MITCHELL: The door of the oven doesn't close, so I kind of got in the habit of wedging it shut, and it all went wrong, and I threw a fit, and said, this is it, we've just got to do something. Given that the sales tax holiday was coming up, we thought, well, this could be the best time to do it.
NICKISCH: They've already picked it out. Make: Frigidaire. Cost: six hundred bucks. Tax-free savings: thirty dollars. Enough to pay for delivery.
For WBUR, I'm Curt Nickisch.
This program aired on August 15, 2008. The audio for this program is not available.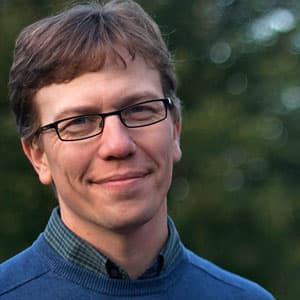 Curt Nickisch Business & Technology Reporter
Curt Nickisch was formerly WBUR's business and technology reporter.