"The End of a Session Marks the Beginning of a New Phase of Reform" by Salvatore F. DiMasi
This article is more than 12 years old.
The end of July may have marked the end of the Legislature's formal sessions for 2007-2008, but it did not mark the end of our work for the year. In this and other public forums, discussion and analysis of the health reform law enacted in 2006 continues, as it should. The Legislature and the Patrick Administration have ongoing responsibilities and duties to health reform, and that work continues, too. The blueprint established by Chapter 58 is being followed and built upon by the Legislature, most recently through Chapter 305 of the Acts of 2008, "An Act to Promote Cost Containment, Transparency, and Efficiency in the Delivery of Quality Health Care."
Chapter 305 makes good on the promise for sustainable health reform, by establishing policy priorities for containing health care costs, increasing transparency of what we get for our well spent health care dollars, and improving quality and creating efficiencies in our health care delivery system.
The new law puts in place provisions for a statewide system of secure and accurate electronic medical records, and a special commission on payment reform charged with making recommendations to the Legislature for incentives and payments to providers that encourage delivery of appropriate and coordinated care, with improved patient outcomes.
The new law also provides incentives for new medical school graduates to practice primary care here, where they are trained.
And, the Department of Public Health will oversee a new Health Care Workforce Center that will focus on the training, recruitment and retention of primary care doctors and nurses in the Commonwealth, all in communication with the Health Care Quality and Cost Council and Health Disparities Council that were created in the health reform law in 2006.
Focus on chronic disease management and home-based services for MassHealth patients through a "Medical Home" Demonstration Project will further advance our development of best practices for care for so many patients.
Transparency in a complicated health care system will be served by annual hearings for providers and insurers to explain market trends and cost-drivers so that cost increases can be addressed system-wide, and by adherence to a code of conduct by pharmaceutical and medical device manufacturers who responsibly market their innovative products to health care providers.
Each of these measures holds potential for better outcomes for our residents-- the newly insured, as well as those who already have access to regular sources of medical care.
We boast about being a model for reform, but we are now in the challenging period of sustaining what has been a massive access expansion effort. Shared responsibility and commitment got us here, but we are not "there" yet. Holding steady insurance enrollment and access means making changes to the delivery system to accommodate more patients, with an even higher quality and efficiency of care. Each of the measures contained in Chapter 305 build on the reforms we've achieved and makes them more sustainable. The principles remain, while action takes on different forms.
Salvatore F. DiMasi
Speaker, Massachusetts House of Representatives
This program aired on August 19, 2008. The audio for this program is not available.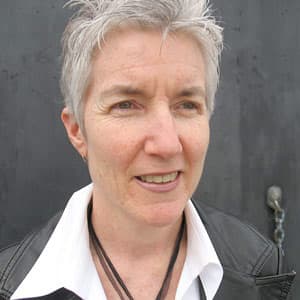 Martha Bebinger Reporter
Martha Bebinger covers health care and other general assignments for WBUR.