"A Victory for Kids' Mental Health" by David DeMaso
This article is more than 12 years old.
At the end of August, without much fanfare, Governor Patrick signed An Act Relative to Children's Mental Health into law, marking a major step on the path to fixing the broken children's mental health care system in this state and enhancing access for the estimated 100,000 children who need but don't receive mental health services.
For the first time in my 30 years of clinical practice, the state has recognized that children and families are deeply impacted by mental health problems and that many issues facing children, such as poor academic performance, have their roots in behavioral and emotional difficulties. The bill grew out of the awareness that we need to reach children early in life and we need to reach them in the places where they live and learn, especially schools. But it also grew out of the awareness that the children's mental health system we have is not designed to do any of these things.
The legislation takes a systems approach that seeks to achieve three goals:
(1) Identify, diagnose and treat mental health issues as early in the life of children as possible, by promoting behavioral health screening for children during doctor visits and providing behavioral health consultations for very young children in early education and preschool settings
(2) Deliver care and services to children with mental health needs in the most accessible and appropriate settings, by enabling school personnel to receive mental health consultation and guidance and facilitating the move of children from acute care facilities to more appropriate community settings
(3) Promote coordination between the multiple professionals and state agencies that interact with children with mental health needs, by designating the Department of Mental Health as the lead agency in designing, delivering, and coordinating state services to children
Now the hard work of implementation begins, but we're confident that we can make a real difference in the lives of children and families. Through the Children's Hospital Neighborhood Partnerships program, for example, we have extensive experience in delivering mental health services in schools, pre-schools, and community-based organizations. Working with Governor Patrick's administration, we have already made strides in reducing the numbers of "stuck kids" in acute care facilities. As former first lady Rosalynn Carter remarked in a recent Boston Globe op-ed, this legislation lays the foundation for creating a "comprehensive and coordinated system of evidence-based mental health prevention, diagnosis, and treatment that is accessible to all children, adolescents, and families."
David DeMaso
Psychiatrist-in-Chief; Chairman of Psychiatry at Children's Hospital Boston, and Professor of Psychiatry & Pediatrics at Harvard Medical School
This program aired on August 27, 2008. The audio for this program is not available.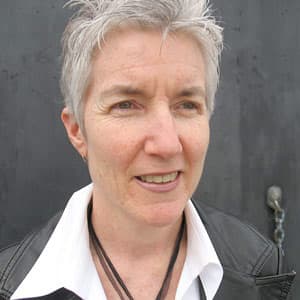 Martha Bebinger Reporter
Martha Bebinger covers health care and other general assignments for WBUR.