"A Big Month for Health Care Reform" by JudyAnn Bigby, M.D.
This article is more than 12 years old.
Over the past two weeks, health care reform in Massachusetts received two powerful shots in the arm. The state's Division of Health Care Finance and Policy (HCFP) recently announced that 439,000 people have enrolled in health insurance since reform, with 191,000 of those enrolling in private coverage. And, yesterday, the U.S. Census Bureau issued a report showing that the national rate of uninsurance decreased, with Massachusetts having the lowest rate of all states.
There's more good news. HCFP's quarterly Key Indicators also reported that care for the state's remaining uninsured financed by the Health Safety Net – formerly known as the Uncompensated Care Pool – has decreased markedly as insurance enrollment has increased. In the first quarter of the Health Safety Net FY08, there was a 37% decrease in the number of patients using the Health Safety Net in community health centers and hospitals, compared to the same time period last year.
These newest numbers demonstrate that health care reform is working, thanks to diverse efforts to insure people — including the expansion of Medicaid, publicly subsidized insurance and the individual mandate. A diverse group of stakeholders have worked together to make these achievements possible, but we still have work to do to make sure that our progress is sustainable going forward.
Consumers, employers and government must all do their part to get Massachusetts to near-universal coverage. The overwhelming majority of employers in Massachusetts are doing the right thing, with 72% of employers offering health insurance to their employees in 2007.
There is still a small minority of employers who are not covering their employees.
When health care reform was first crafted, expected revenue from the Fair Share assessment was significantly underestimated. The state expected to get $41 million in FY07, but the state did not generate any revenue and has collected only $7 million in FY08. Adjusting the regulations will generate approximately $33 million in new revenue to support government-funded health insurance. This is one of a handful of increases in assessments on employers, individuals, providers and health plans made to make sure that everyone makes a fair contribution to the costs of health care reform.
The new Census numbers reaffirm what we have been seeing in Massachusetts as we continue to implement health care reform. According to the Census, Massachusetts now has the lowest rate of uninsurance in the country, with a two-year average of 7.8% in 2006-2007. That's down 2.4% from the 2005-2006 period.
The extraordinary decrease in Massachusetts' rate of uninsurance is the product of a multi-pronged approach that has included the expansion of Medicaid and subsidized programs, the individual mandate, the Fair Share assessment, and diverse outreach initiatives. The Census report reaffirms that the time, energy and resources we are putting into making health care reform a success are paying off.
We can also see what kind of an impact Massachusetts' health care reform efforts are having on the national level. From 2006 to 2007, the number of uninsured in the United States dropped by 1.34 million people. In Massachusetts, the number of uninsured dropped by 317,000 over the same period. Crunching the numbers, we see that Massachusetts is responsible for 24% of the overall national decline, while we account for only 2.1% of the population. This is amazing and speaks to the impact that individual state actions can have on the national level. Presidential candidates, are you listening?
JudyAnn Bigby, M.D.
Secretary for Health and Human Services
This program aired on August 28, 2008. The audio for this program is not available.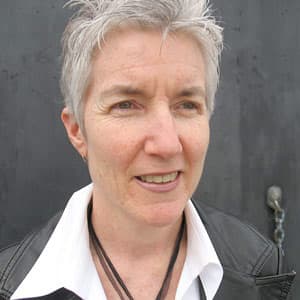 Martha Bebinger Reporter
Martha Bebinger covers health care and other general assignments for WBUR.