HIV Linked to Bone Fracture
This article is more than 11 years old.
In the largest study of its kind, Massachusetts General Hospital researchers found that HIV patients have a 60 percent higher risk of bone fractures than people without HIV.
WBUR's Sacha Pfeiffer has details.
PFEIFFER: The study of about 8,500 HIV patients shows that the higher fracture rates affect both men and women, and become more dramatic as they age. But scientists don't know what causes the fractures. It could be the virus itself, the drugs used to treat it, or other factors. Harvard Medical School professor Steven Grinspoon is the report's senior author.
GRINSPOON: It's very frustrating not to know, but sometimes in medicine you're left with knowing that there's a problem without knowing why, and then the next step is to figure out why. So I think we're on top of that. We're going to figure that out.
PFEIFFER: Grinspoon said smoking, alcohol use, and low body weight caused by malnutrition could also play a role in the higher fracture rates.
This program aired on August 29, 2008. The audio for this program is not available.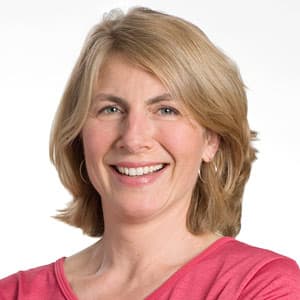 Sacha Pfeiffer Host, All Things Considered
Sacha Pfeiffer was formerly the host of WBUR's All Things Considered.