This article is more than 12 years old.
One surprising result of an economy that's been wobbly is a big increase in applications to MBA programs. Enrollment is up at Boston-area business schools this fall.
WBUR's Curt Nickisch reports.
NICKISCH: The MBA programs Harvard, Boston University and Northeastern are all seeing double-digit increases in applications. The Sloan School of Management at MIT got twenty eight percent more applicants than last year. One of those is Hassani Turner. The first year student was at a New York investment bank when she applied last November. The economy looked shaky then, but it was still before the financial sector really turned south. So now Turner's looking pretty smart for being at the crest of the wave of applicants.
TURNER: A lot of my peers who are currently investment bankers are saying: 'wow, you are so lucky, I wish I would have applied then. Because now not only am I in danger of losing my job, but I have to compete with people who are trying to get into business school at this particular time.
NICKISCH: But fear of losing work is not necessarily a good reason to go to business school, says Dennis Nations. He runs graduates admissions at Babson College. His office was careful to select people really motivated, he says, to improve their skills and marketability.
NATIONS: It's not just about escaping from the economic situation, it has to fit professionally, it has to fit personally. Certainly the economy is one big piece of that.
NICKISCH: After all, he says, business school can be expensive. If you don't find a job when you're done, you could be worse off.
This program aired on September 1, 2008. The audio for this program is not available.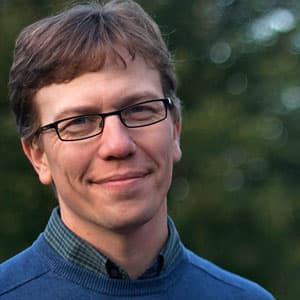 Curt Nickisch Business & Technology Reporter
Curt Nickisch was formerly WBUR's business and technology reporter.