"Massachusetts Fair Share Rule would Fall Under ERISA" by Edward A. Zelinsky
This article is more than 12 years old.
Massachusetts mandates that every employer in the Bay State employing eleven or more full-time employees must make "a fair and reasonable premium contribution" to "a group health plan" for its employees. If a covered employer fails to make this state-mandated contribution, the employer must instead pay a "fair share employer contribution" to the Commonwealth Care Trust Fund.
Federal law, in particular, the Employee Retirement Income Security Act of 1974 (ERISA) preempts this state-imposed employer mandate and others like it. As a matter of policy, federal law should not preempt in this fashion. But, until Congress changes ERISA, it does.
ERISA Section 514(a) provides that that federal statute "supersede(s) any and all State laws insofar as they may now or hereafter relate to any" employee benefit plan. For ERISA purposes, any employer "program" paying for employees' medical care is such a benefit plan. The language of Section 514(a) is expansive. Moreover, the U.S. Supreme Court has interpreted Section 514(a) capaciously. As a result, Section 514(a) preempts ("supersedes") state laws like the Massachusetts statute which regulate employers' expenditures for their employees' medical care.
To see the breadth of ERISA's preemption of state law, consider District of Columbia v. Greater Washington Board of Trade. In that decision, the Supreme Court held that ERISA Section 514(a) preempts state workers' compensation laws which require that employers provide to injured employees medical coverage equivalent to the health coverage such employers provide to active employees. This decision is typical of the Supreme Court's ERISA preemption decisions which interpret Section 514(a) as sweeping away state laws which have "a connection with or reference to" employers' ERISA-regulated fringe benefit plans, including employers' medical outlays for their employees.
Thus, the case law under ERISA Section 514(a) indicates that state statutes like the Massachusetts employer mandate "relate to" employer-provided medical care and are consequently ERISA-preempted.
Congress can and, in my judgment, should amend ERISA to permit laws like the Massachusetts statute. By implementing different approaches and policies, the states can experiment and thereby generate useful information for the nation as a whole. The states can also respond to local preferences and conditions. However, until Congress changes ERISA, that statute, as a matter of law, effectively ties the states' hands as to employer-provided medical care. The upshot is that state statutes like the Massachusetts employer mandate contravene federal law and will, when challenged in court, fall.
Edward A. Zelinsky
Morris and Annie Trachman Professor of Law at the Benjamin N. Cardozo School of Law of Yeshiva University.
This program aired on September 26, 2008. The audio for this program is not available.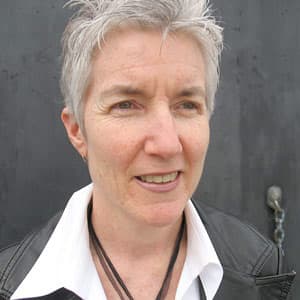 Martha Bebinger Reporter
Martha Bebinger covers health care and other general assignments for WBUR.