"Reputation, Reality and Urgency" by Bruce Auerbach, M.D.
This article is more than 13 years old.
The Massachusetts Medical Society has today released its 2008 Physician Workforce Study – the seventh annual comprehensive examination of the workforce in Massachusetts. The responses from the medical community – practicing physicians, teaching and community hospitals, residency and fellowship directors, as well as the public — clearly indicate that the Commonwealth's health care system and its physicians continue to face a number of difficult issues in delivering timely care.
These issues are not one-time occurrences that have popped up suddenly. Our research gives us seven years of data that tell us of persistent problems affecting the physician workforce - and ultimately patient care.
Health care reform has been a great step forward for Massachusetts; more than 430,000 more citizens now have health insurance, and the eyes of the nation have been and are firmly fixed on the Massachusetts "experiment" in universal coverage. Yet this accomplishment has put a severe strain on primary care, the bedrock of the health care system, as hundreds of thousands more patients seek physicians.
Three years ago, we first identified shortages in primary care. Today, we see a deteriorating situation, with both internal medicine and family medicine being classified in "critical" shortages – the only two specialties so designated for 2008.
The real impact is on patients: wait times are longer, more practices are closed to new patients, and care is delayed. The Boston Globe's lead story of yesterday, revealing that insured patients are still using emergency departments at a high rate because they can't find primary care physicians, further reveals the critical nature of primary care in the state.
But attention must be paid to specialty care as well, as we continue to see more physician specialties in short supply. This year's report, for example, in examining three specialties for the first time – neurology, dermatology, and oncology – found them to be in severe shortage. Also on the list of shortages: emergency medicine, psychiatry, orthopedics, and general surgery, among others. In fact, the number of specialties found to be in short supply has doubled in the short span of just three years.
Recognition of these issues with the physician workforce is finally beginning to cause action. The legislature's recent passage of an "Act to Promote Cost Containment, Transparency and Efficiency in the Delivery of Quality Health Care," is a big step forward.
The Department of Public Health's newly created Health Care Workforce Center and its Advisory Council, provided for by the bill, are charged with reviewing "existing laws, regulations, policies, contracting or reimbursement practices, and other factors that influence recruitment and retention." And the bill has provisions to address specialty care as well as primary care.
But building and retaining the supply of physicians of all specialties will require additional steps, not the least of which is improving the physician practice environment in Massachusetts. The Medical Society's Physician Practice Environment Index, a statistical indicator of nine factors that shape the environment in which physicians provide patient care, had been in steep decline for 13 consecutive years until a slight uptick in 2007, likely the result of falling house prices and a small decrease in medical malpractice rates. Yet the state index continues to substantially underperform the U. S. Index.
Despite this current and continuing poor environment, we have opportunities right now to improve our health care system. Decreasing the growing administrative burdens on physicians, fixing our medical malpractice system, and reducing barriers to recruitment and retention such as lowering medical school debt, will make Massachusetts a more attractive place to practice medicine.
Massachusetts has a longtime reputation of providing some of the best medical care in the world. That remains true, and it is a testament to the skill and dedication of all of our health care providers at every level. But make no mistake: there's a growing disconnect between the reputation and reality of health care in the Commonwealth. When the center of our health care system – the physician workforce – is operating under increasing strain for years at a time, when our own citizens are having trouble finding a primary care provider, are waiting longer and longer for appointments with physicians of all specialties, and are having their care delayed, all of us – physicians, insurers, legislators, and policymakers — must recognize the urgency to act.
Bruce S. Auerbach, M.D., is president of the Massachusetts Medical Society and Vice President for Emergency and Ambulatory Services at Sturdy Memorial Hospital in Attleboro.
This program aired on October 7, 2008. The audio for this program is not available.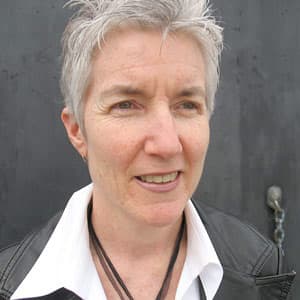 Martha Bebinger Reporter
Martha Bebinger covers health care and other general assignments for WBUR.