Local Reaction to US Bank Plan
This article is more than 11 years old.
The Bush Administration has unveiled its latest measure to shore up the nation's financial sector. The US Treasury plans to spend almost a third of the $700 billion bailout on equity in the country's banks.
Among the initial list announced yesterday is Boston-based State Street Corporation, an investment bank. WBUR's Curt Nickisch looks at whether other local companies will want to participate too.
TEXT OF STORY:
CURT NICKISCH: Under the plan, the US would spend two hundred fifty billion dollars to buy stock in many of the nation's banks. Treasury Secretary Henry Paulson says that would give them a cash infusion to loosen the tight credit markets.
HENRY PAULSON: Government holding a stake in any private US company is objectionable to most Americans, me included. Yet the alternative of leaving businesses and consumers without access to financing is totally unacceptable.
NICKISCH: The first nine banks named as participants include several that do business in Boston including Bank of America. Its investment arm is based here. B of A will now have another twenty five billion dollars to lend to businesses and individuals and other financial institutions.
State Street Corporation will sell about two billion dollars of preferred stock to the feds. Spokeswoman Hannah Grove says her Boston-based global financial services firm is well capitalized, but that this money will be an added boost to the balance sheet and give the company more flexibility going forward.
HANNAH GROVE: Our view was that we were pleased to participate and to be chosen as one of the lead firms to engage in this program. And this sends a very important signal about confidence to the markets.
NICKISCH: Many of the details of the equity purchase plan are still being worked out. The first list of big financial firms is a good start, says Peter Cohen, a lecturer at Babson College. But Cohen wonders how it's going to go forward from here for the rest of the country's banks.
PETER COHEN: This process here — by putting money into nine banks — kind of begs the question: 'What you're going to do with the other 8,486?'
NICKISCH: He says the bank requests for capital may put the government in the odd position of essentially picking winners and losers by deciding who gets to sell preferred stock.
But observers of the New England banking sector say many institutions here will not even be interested.
JOHN CARUSONE: There's a stigma associated with this.
NICKISCH: That's John Carusone, head of the Bank Analysis Center in Hartford, Connecticut. He says few banks want to get a federal subsidy, because it may look like they weren't very responsible with customer deposits, and Carusone say most were responsible.
CARUSONE: I think for the smaller and medium-sized banks, in general, with certain expectations, are in a good position to take advantage of the fallout from this banking panic of 2008. I mean they're well reserved, they're reasonably profitable, and they can differentiate themselves from the larger banks that have been reckless. And they should be taking out ads saying we've been here for 100 years, we'll be here for the next hundred years.
NICKISCH: Still, the option of going to the federal government for a cash injection is good to have, says Dan Forte, president of the Massachusetts Bankers Association. He says it really depends on the bank. Each has until mid-November to put in a request to tap the Treasury program.
DAN FORTE: It's too new at this point to see how it's going to work, but I think the key in giving it through larger institutions immediately was a signal to the credit markets and public confidence that the government is gonna be ready to instill liquidity into the system. And to that point, if that works, that helps everyone...
NICKISCH: ...national and local banks. Forte hopes the plan succeeds in un-freezing lending, because eventually bank business will get back to normal, and companies and individual customers will benefit.
For WBUR, I'm Curt Nickisch.
This program aired on October 15, 2008. The audio for this program is not available.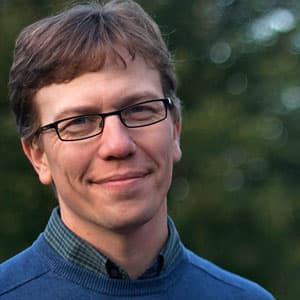 Curt Nickisch Business & Technology Reporter
Curt Nickisch was formerly WBUR's business and technology reporter.