"Quick, Somebody Call a Time Out!!!" by Jon B. Hurst
This article is more than 12 years old.
These are scary times, and it has nothing to do with our struggling sports teams. Consumers and employers alike have taken a beating over the last year, from declining home values, rising energy and food prices, to the recent crashing of our 401(k)'s. Recoveries on all three economic factors are encouraging, yet tenuous at best. Let's all hope recoveries occur and that the most disruptive economic decline does not happen—job loss.
Yet despite the economic uncertainty, we are on the cusp of further mandated state health care costs and penalties which could make a difficult situation even worse. The possible imposition of a more restrictive Minimum Credible Coverage (MCC) standard at this time is one decision that may significantly delay any hopeful recovery for our families, our employers and our economy. Increased tax penalties on families struggling to decide whether or not they can afford to purchase health insurance may also be ill timed in a recession, and at a time that big health care continues to hammer all of us with double digit premium increases.
Quick, somebody call a time out! Before we go any further, let's step back and look at our current situation. We do not want to make bad decisions now which will hurt our residents economically and imperil our important health care reform in this state!
The Connector's Board of Directors faces a vote later this week at which they may decide to unilaterally increase the health insurance costs for hundreds of thousands of Massachusetts residents.
I, for one, hope they practice restraint, and do what is right for our consumers, employers, taxpayers and for the future of health care reform. The unprecedented mandated drug benefit is a great political win for Big Pharma, but it is unwise and extremely costly for consumers. In addition, efforts to derail the availability of important choices on high deductible health plans and health savings accounts ignore the reality of how small businesses and individual consumers live in times of no income growth.
To create costly new standards which take away choice and options to save money is counterproductive to the ultimate goals of health care reform. New MCC standards create a situation which seems to say that we in Massachusetts know better than anyone else and that we believe everyone should live up to our standards, regardless of whether they are capable of paying the price tag.
I hope the Connector Board will do the right thing when they meet and will call a time out to put on hold all of these changes proposed for January, 2009. They need to imagine themselves in the place of a struggling small business, just trying to stay open, stay in the black and make payroll, while being told by the state that their health insurance offerings need to be more extravagant and costly. They need to imagine themselves in the place of a family, struggling to pay their mortgage, heating bills, groceries and tuition, while being asked to step up even more on their unaffordable premiums.
And if the Connector Board does not do the right thing to save choice, options, and cost savings for Massachusetts residents, then the Legislature needs to step in on the behalf of the payers of health care dollars. The Legislature must look at the insurance mandates, as well as the tax penalties under the law. We need to create triggers going forward which would prevent tax penalties or even mandates if health insurance premiums rise more than the rate of inflation. Such triggers would pressure our unregulated health care industry to control their spending, and will help protect our consumers from continuing this wealth shift from us, as payers, to them, as unrelenting receivers. Consumers and employers should not be penalized going forward because big health care has not fulfilled their promise of lower costs.
As we move forward with health care reform in uncertain economic times, let us resolve that if we must err, we must err on the side of the payers of health care dollars, not on the side of the receivers.
Jon B. Hurst is the President of the Retailers Association of Massachusetts
This program aired on October 16, 2008. The audio for this program is not available.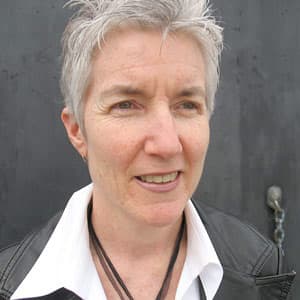 Martha Bebinger Reporter
Martha Bebinger covers health care and other general assignments for WBUR.