"The Road Ahead...Potholes?" by Robert Seifert
This article is more than 12 years old.
How is our faltering economy likely to affect the Commonwealth's recent gains in health care access and coverage? The most direct effect will be a probable decline in employer-sponsored health insurance: since most people get their health coverage through an employer, a drop in employment would mean a loss of coverage. (I should note here that, thus far, major metropolitan areas in Massachusetts have dodged the job losses befalling much of the rest of the country.) This trend would be offset somewhat by the fact that Massachusetts has in place a very strong coverage safety net – MassHealth and Commonwealth Care. These programs, authorized by the federal government under the Commonwealth's Medicaid demonstration waiver, are designed to be countercyclical – enrollment should rise when economic conditions decline. Governor Patrick's recent budget cuts maintain eligibility and benefit levels in MassHealth and CommCare, though the increased enrollment that likely will result from contraction in the private sector would put further pressure on the State budget.
Even if the number of uninsured does not grow significantly, though, the number of underinsured might. A real phenomenon with no precise definition, "underinsurance" basically describes a circumstance in which health insurance does not adequately protect a person from prohibitive, potentially catastrophic medical expenses.
One typical measure of underinsurance is whether a family's out-of-pocket expenses exceed 10 percent of its income (or 5 percent for lower income families). The threat to access is that underinsured people are similar to the uninsured in their likelihood to forgo needed care, not fill a prescription, and have problems related to unpaid medical bills.
An Urban Institute analysis of the first years of health care reform in Massachusetts found that underinsurance declined in 2006-07, even as it was growing dramatically across the country. This is a promising finding for the Commonwealth; still, simple math suggests that if incomes decline in an economic downturn, the burden of out-of-pocket spending would grow, and access to care could suffer. A recent New York Times article documented a national decline in prescription drug use for the first time in at least a decade, linking it in part to "consumer belt-tightening."
The cost of health care will continue to rise faster than other prices and wages, exacerbating the challenge. A national survey projected that combined premium contribution and out-of-pocket payments for workers will increase by 9 percent in 2009.
This environment underscores the close connection between access to care and the need to contain the growth in its cost. The state's policy makers knew this already, as evidenced by Chapter 305 and other cost containment initiatives. In the face of government retrenchment and competing demands for scarce resources, dedication to this goal should continue to be a high priority.
Robert Seifert is a Senior Associate at the Center for Health Law and Economics, part of UMass Medical School's Commonwealth Medicine division.
This program aired on October 27, 2008. The audio for this program is not available.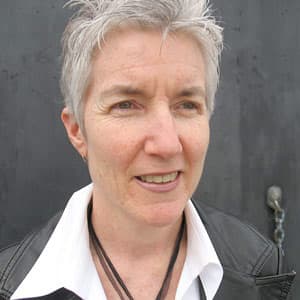 Martha Bebinger Reporter
Martha Bebinger covers health care and other general assignments for WBUR.