What happens to the Massachusetts health coverage law under the next President?
This article is more than 12 years old.
In the presidential campaign, the candidates take strikingly different approaches to covering uninsured residents. Senator John McCain says it is government's responsibility to help Americans get affordable health coverage. Senator Barack Obama says health care is a right that government must help protect.
Their different strategies are getting a lot of attention in Massachusetts, where the state is investing billions of dollars to provide near universal insurance. WBUR's Martha Bebinger looks at how the McCain and Obama health plans would affect that Bay State law.
Text of the story:
There are a lot of similarities between Senator Obama's plan to cover the uninsured and the Massachusetts health coverage law. He would make insurance mandatory for children. In Massachusetts it is required for adults but not children. Obama would fine large employers who don't offer coverage. Remember the Commonwealth's $295 per worker fine? He would expand free coverage and offer subsidies to moderate income individuals and families, something Massachusetts is already doing. And Obama would create a clearinghouse for residents who don't get insurance through their employer, something like the Connector in Massachusetts. The approaches are so close that seemingly small differences in fines, or who is eligible for what, might cause trouble here. But Connector director Jon Kingsdale isn't worried about that level of detail right now.
JON KINGSDALE: There's nothing I've seen in Obama's plan that would give Massachusetts a real problem adjusting and certainly, having the level of federal commitment that he's talked about having would be helpful. And you cannot really do this without substantial federal financial participation
BEBINGER: Senator McCain talks about helping states in a more limited way,
with the cost of health insurance for residents who can't get coverage because they already are or have been sick. His broader health coverage plan aims to level the playing field so that people who have to buy insurance on their own get the same tax breaks as people who buy or receive health insurance through work. Right now, if you are one of the 80% of Massachusetts residents who get coverage through work, you do not pay taxes on the money that you and your employer use to buy that coverage. McCain would make that money part of your taxable income. Everyone who buys insurance could claim a tax credit, $2500 for individuals and $5000 for families. That's almost half of the cost of most health plans in Massachusetts. One Big question under this scenario is, will employers stop offering health insurance to some or all employees, over time, if the tax incentives disappear.
DOUGLAS HOLTZ-EAKIN: We don't think of this as a plan that will really change the employer based system dramatically at all.
BEBINGER: Douglas Holtz Eakin is McCain's Senior Policy Adviser.
HOLTZ-EAKIN: Small businesses would benefit from a McCain approach, obviously individuals and those who have a strong desire for a portable insurance plan that would go from job to job and job to home would benefit. We think of it as a compliment to the existing employer system and are happy to make sure that the majority of Americans who get their employer coverage keep it.
KATHERINE SWARTZ: Employers are already are trying to put the brakes on what they pay for health insurance for their workers
BEBINGER: Katherine Swartz at the Harvard School of Public Health says her research suggests 20-30 million workers would lose coverage as employers adjust to a McCain health plan.
SWARTZ: If they see the McCain plan as an opening that allows them to say we don't have to offer health insurance at all, given the way the labor market is going, I'm afraid they'll stop offering health insurance within a couple of years.
BEBINGER: In Massachusetts, employers have contributed more than a billion dollars to expanding coverage of the uninsured by adding workers to the
company health plans. If that trend stops or reverses, the law would be in trouble. If individuals have to pick up more of the cost of their health insurance premium, would mandatory health insurance still be politically viable? Swartz says there are many reasons for concern.
SWARTZ: Anybody in Massachusetts should be worried that the McCain plan will really undo what we've had set up here for the last 2 years.
BEBINGER: McCain's advisers say the key difference between his approach and the Massachusetts law would be in giving residents more choice by allowing them to buy health insurance offered in other states. Some of those choices would be excluded under insurances standards Massachusetts is about to adopt. But on how to present choices to residents that aren't used to buying insurance, McCain might look to Massachusetts for advice. Jon Kingsdale says the Connector has one of the best programs for individuals purchasing health insurance in the country. The Connector is designed to do what many employers do for their employees, review plans, set up a way to compare costs and benefits and answer questions.
KINGSDALE: It's a very confusing financial services contract, in fact most people don't read their policy description, so having that kind of structure for choice and transparency and easy comparison that we have in the Connector is a necessary component of any expansion of the direct purchase market such as is envisioned under the McCain proposal.
BEBINGER: Now the politics, not who wins the presidential election, but whether there would be movement on either plan in the near future. The costs for both are quite high, even if you assume some of their cost savings measures work. The Lewin Group, a health care consulting firm, says Obama's plan would cost 1.2 trillion over 10 years, McCain's 2 trillion dollars. Tax credits are the major expense. Lewin Senior Vice President John Sheils says Congress would be reluctant to consider any health coverage expansion that requires substantial new money.
JOHN SHEILS: I don't think anyone is contemplating borrowing one or two or however many trillion you're talking about to fund a program. So I think they'll be rethinking these plans pretty extensively before anything is put out.
BEBINGER: And continuing to look to Massachusetts to see what's working and what's not. There will be pressure on Congress and the new administration to take up health care reform. It continues to rank as a top issue for voters.
This program aired on October 27, 2008. The audio for this program is not available.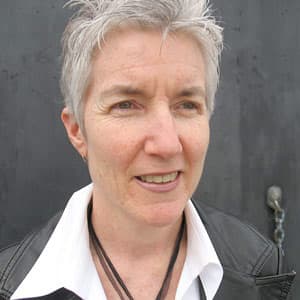 Martha Bebinger Reporter
Martha Bebinger covers health care and other general assignments for WBUR.