Remembering The Slippery, Silly Mess Of Game 5
This article is more than 11 years old.
The Phillies are the new World Series champions. Philadelphia beat the Tampa Bay Rays last night in Game 5, 50 hours after that game actually started.
Thus, the Phillies won the series by 4 games to 1.
That outcome notwithstanding, WBUR'S sports commentator Bill Littlefield still can't shake his impressions of Game 5...as it began on Monday night.
TEXT OF COMMENTARY:
What I will remember about the '08 World Series is the ridiculous images of Game 5, Part 1.
Rays sliding into second base and home plate preceded by mud and spray. Hitters on both teams wiping off their bats between pitches, hoping said bats wouldn't fly out of their slippery hands and helicopter into the box seats. Announcer Tim McCarver solemnly proclaiming that in a driving rainstorm, the pitcher has the advantage. Maybe he was right, maybe not: But in a driving rainstorm, why were they playing baseball?
Commissioner Bud Selig can thank Carlos Pena for singling in the run that tied the game in the top of the sixth inning and handed the umpires the opportunity to suspend the circus. Otherwise we'd have had more images of Tampa Bay Manager Joe Madden on the dugout step, ear flaps down, huffing and puffing gusts of vapor into the freezing gale as if he were skippering a small boat in a bad sea rather than a baseball team.
The following night it snowed in Philadelphia. The summer game, indeed.
Hindsight is easy, so let's skip the question about whether Game 5 should have started as scheduled. But folly can beget learning, and what Major League Baseball and the players' union should learn from this post-season is that they ought to cut the regular season back to 154 games or fewer so that the post-season, even if each series requires the maximum number of games, would be over by the end of the third week in October.
Of course, this wouldn't guarantee that cold, wet weather wouldn't interrupt or postpone games, but it would give the World Series a cushion it no longer has, and it would eliminate the pressure Commissioner Selig apparently felt to try to get game five played on a night when the weather made a farce of his spectacle. Ironically, according to the schedule for 2009 which Major League Baseball recently released, if next year's World Series goes to seven games, it will end on November 5.
Major League Baseball's season has grown longer as the various parties profiting from it have grown greedier. Recently we've been hammered by a lesson regarding greed as it operates throughout our now-hobbling economy. The difference between the financial landscape in general and Major League Baseball in particular is that the latter would be a lot easier to fix.
Bill Littlefield comments on sports for WBUR and hosts "Only A Game" each Saturday at 7 a.m. and 6 p.m.
This program aired on October 30, 2008. The audio for this program is not available.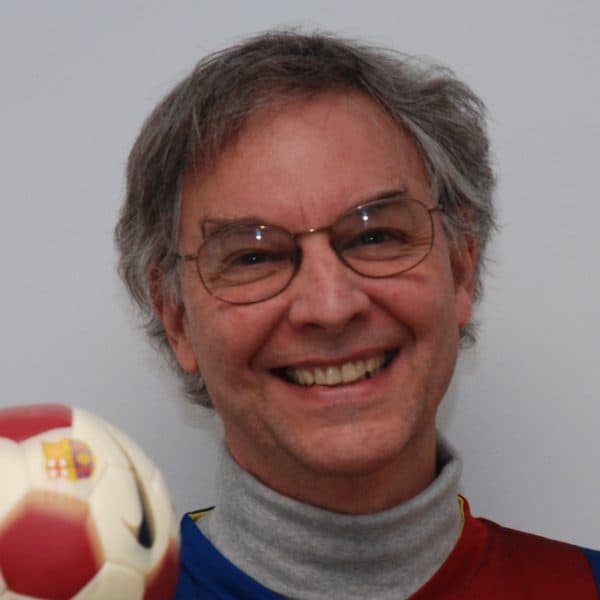 Bill Littlefield Host, Only A Game
Bill Littlefield was the host of Only A Game from 1993 until 2018.