"Penny (nickel, dime, quarter) LANE" by Christina Severin
This article is more than 12 years old.
A recent analysis by the actuarial firm Mercer on the Massachusetts Medicaid population (aggregate Medicaid managed care organization data) suggests that just over half of the emergency department (E.D.) expenditures in calendar years 2005 and 2006 were spent on low-acuity, non-emergent, ("LANE") services. These are services that presumably could have been handled in a primary or urgent care setting, such as earaches, coughs, and viral infections, and that for whatever reason, the individual sought treatment at an E.D. Certainly, at more than half of the total cost of emergency visits, this non-emergent use of the E.D. is a significant contributor to the overall health care cost equation. To encourage more appropriate settings for needed care, MassHealth, as part of the annual rate setting process with the Medicaid managed care organizations (MMCOs), has actually worked with Mercer to quantify and apply to the MMCO rates a "LANE" deflation factor, a downward adjustment to reflect what that care would have cost if a portion of it had been delivered in an alternative setting. So the MMCOs have a real incentive to discourage inappropriate E.D. utilization. But to truly effect change in this regard, we need to understand the factors and behaviors that drive people to the E.D. for non-emergent care and then we actually need to be able to do something about it.
Although most people who receive state-subsidized insurance openly recognize that the intended purpose of emergency departments is for emergency care, many readily admit to using the E.D. for non-emergency medical concerns. During a series of focus groups Network Health conducted earlier this year, several of our members also said that they went to the E.D. because they felt that they would have a hard time getting an appointment with their PCP, or that if they sought care through a PCP, they would be sent to the E.D. anyway.
"Well, I feel obviously the emergency room is meant for emergencies," one member said. "Broken arms, you're dying, that's what I've always looked at the emergency room to be. But because the lack of support as far as your primary, then you find yourself going to the emergency room more than you need to sometimes."
This quote helps illuminate a consumer perception and our collective reality: patients don't consistently view their PCP as the path of least resistance to needed care. And we found in our focus groups that the reasons for this perception are as varied as our members. We heard from mothers who want to "play it safe" so use the E.D. when their children are sick. We heard from members who needed health care on the weekends and at night, or just felt that getting in to see their PCP would be difficult. We also have members who believe that their PCP will send them to the E.D. anyway, so why not go there directly.
I recently heard a story that illustrates this very point. Good friends of mine discovered a tick burrowed into the back of their seven-year-old son on a Saturday morning. They did what most parents do in this situation—they tried to get the tick out. Although they got most of the tick out, a piece remained buried in their son's skin and my friends went to their pediatrician's office where they were seen immediately. Unfortunately, no one in the clinic was able to remove the rest of the tick, and so the pediatrician sent my friends to a premiere Boston teaching hospital, where they waited for six hours and then had the tick remnants removed via a shot of Lidocaine and a pin. This is a perfect example of how a "LANE" care episode ends up as emergency room visit.
So how do we fix this? It will be difficult to change emergency room usage patterns as long as members perceive that E.D.s provide the easiest and most direct route to immediate care, even when they know this care is not emergent, and when, to a certain extent, the health care system overall does a pretty good job of validating this notion. Is this perception—that accessing primary care is challenging—helping to drive the phenomenon reported by the Boston Globe last month that "state-subsidized patients with the lowest incomes, who formerly received free care in emergency rooms and now pay a nominal fee, are using E.D.s at a rate 27 percent higher than the state average." Analysis of our own data shows very stable rates of E.D. use on a per-member basis and shows a Commonwealth Care utilization rate that is on par with MassHealth rates.
EMTALA (The Emergency Medical Treatment and Active Labor Act) laws were enacted to ensure that all people have equal access to emergency care, regardless of their ability to pay. These EMTALA laws have had the positive results of virtually eliminating "patient dumping" and improving access to emergency care for vulnerable populations. The statute makes clear that any patient who comes to an E.D. requesting "examination or treatment for a medical condition" must be screened by a qualified medical professional, and rightly, requires the hospital to provide treatment if she/he does have an emergency condition. But if the patient does not have an "emergency medical condition," EMTALA imposes no further obligation on the hospital, nor on the payer. Given how much we are collectively spending on non-emergency, emergency department care, might it be time for some disruptive thinking with regards to how we have built the structure of accessing urgent care? Minute clinics, love 'em or hate 'em, are tying to do just this. Is this an example of the disruptive thinking we need, or is the solution more imbedded in the roots of community-based care?
Christina Severin is executive director of Network Health, a health plan with more than 150,000 low- and moderate-income members with state-subsidized health insurance across Massachusetts.
This program aired on December 1, 2008. The audio for this program is not available.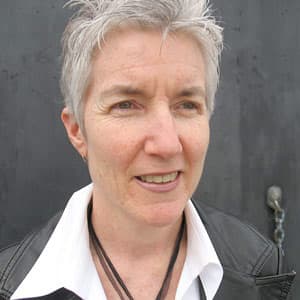 Martha Bebinger Reporter
Martha Bebinger covers health care and other general assignments for WBUR.