Children May Take Unsafe Amounts Of Adult Medicines
This article is more than 12 years old.
Children may be taking more cough and cold medicines than is safe for them, despite recent efforts to remove potentially dangerous drugs from the market.
WBUR's Sacha Pfeiffer has details.
Many decongestants are no longer marketed to infants and toddlers because they contain a drug called pseudoephedrine that can be toxic to young children. But some pediatricians worry parents will instead give adult drugs to their kids, which could be more dangerous. Boston University researcher Louis Vernacchio says most childrens' sniffles don't need to be treated with drugs at all.
VERNACCHIO: Our recommendation is that for most coughs and colds, good old home remedies that are known to be very safe are the best things. So those are things like nice warm baths, saline nose drops, humidifiers in the bedroom.
Vernacchio has published a new study that could help scientists measure how many children nationwide take pseudoephedrine.
This program aired on December 3, 2008. The audio for this program is not available.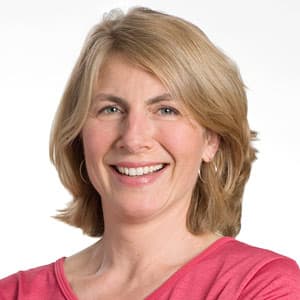 Sacha Pfeiffer Host, All Things Considered
Sacha Pfeiffer was formerly the host of WBUR's All Things Considered.