"There is Momentum to Achieve National Universal Health Care Coverage and Massachusetts Can Play a Role in Helping Chart the Course" by James Roosevelt, Jr.
This article is more than 12 years old.
In 1993 the large national health insurance carriers contributed to the defeat of national health care reform by their association with the famous "Harry and Louise" advertising, which struck a cord with the entire country. While there are arguably many reasons for the failure of health care reform at that time, the opposition of most of the nation's health plans helped to doom an idea whose time had not, apparently, come.
I'm pleased to report that times have changed. Last week, I represented the national association of health plans, America's Health Insurance Plans, in a press conference in Washington to announce its series of proposals designed to support the national adoption of universal coverage.
The announcement said many things, but my quote that found its way to daily newspapers was this one, "The heart of our proposal is a public-private partnership that builds on the employer-based coverage that 170 million Americans rely on today. We have laid out a workable, realistic path to universal coverage and we want to ensure that no one falls through the cracks of our health care system because of age, health status, or income."
While it is only the beginning of the national health reform discussion, the ideas put forth by AHIP have merit. No less an advocate than Sen. Kennedy has called for serious consideration of the AHIP proposals for a workable, realistic path to universal coverage.
No one should accept the status quo in health care. Calling upon the nation to get serious about cost containment and highlighting the link between quality and rising cost is responsible and the right thing to do. I am proud that the leadership of the national health plan community has united in this way and is serious about fulfilling our obligation to be part of the solution.
Even as I am heartened that AHIP is engaged on a national scale, I am reminded that much of what they and others are fighting for in regard to access to care is already available to those of us in Massachusetts. Even before we implemented our own state-based health care reform legislation, we enjoyed the reputation of having the nation's leading hospitals and not-for-profit health plans right here. The Commonwealth's citizens had access to the brightest minds in medicine together with advances in treatment and research unavailable in many parts of the country. There were no denials of care due to pre-existing conditions, no six-month waiting periods before new insurance coverage kicked in, nor the requirement of payment prior to life saving treatment, as there continues to be in some states.
I'm not saying we don't have a tremendous amount of work to be done—we do. We must continue in the daunting tasks of creating change in our own backyard. At the very least, we must eliminate waste in the system, work toward transparency of cost and quality data in an ongoing effort to identify where the costs drivers are, and highlight the opportunities for improved quality. And finally, we must also fundamentally shift our perspective from illness to wellness and move the discussion of prevention of disease to public policy status. We must keep the dialogue going because we all have a stake in the outcome.
I'd like to believe that we can continue to lead and play a role on the national level. Based on what Massachusetts has done to date, we can continue to share what we have learned, improve our policies at the same time and move the nation closer to a future where all its citizens have access to health care coverage. Not only because the timing is right, but because it is the right thing to do.
James Roosevelt, Jr.
President and CEO
Tufts Health Plan
This program aired on December 11, 2008. The audio for this program is not available.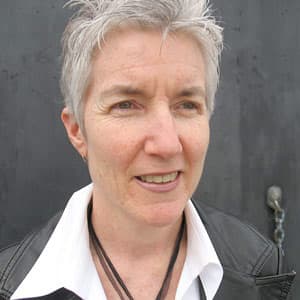 Martha Bebinger Reporter
Martha Bebinger covers health care and other general assignments for WBUR.