State's Uninsured Rate is Down to 2.6%
This article is more than 12 years old.
The Patrick administration says the number of uninsured in Massachusetts has dropped to about 167,000 residents. The findings are based on surveys of almost 5,000 households last summer...before the economy took a serious turn for the worse. Nevertheless there is a lot of excitement about these numbers among those working to expand coverage for the uninsured. Health and Human Service Secretary JudyAnn Bigby says Massachusetts has succeeded in covering the uninsured at an amazing rate.
"Massachusetts now has both the lowest rate of uninsurance in the country and a rate that is less than half that of the next lowest state. The results also show that we have covered nearly every child in the Commonwealth. This is a remarkable achievement, and Massachusetts has already begun to see the benefits."
Senator Ted Kennedy says these results are another endorsement of the state's health coverage law.
"When it was enacted in 2006, about 90 percent of our state's residents had health insurance. Now it's 97.4 percent. The reform's success shows that when people from all perspectives come together, we can solve our health care challenges. We need to take the same approach in Washington. To those who say these challenges can't be met, I say, 'Look at Massachusetts.'"
But Drs. David Himmelstein and Steffie Woolhandler with Physicians for a National Health Program question the findings.
"This latest survey follows in the footsteps of several earlier ones which proved inaccurate and led state officials to markedly underestimate the number of uninsured in the state and hence the costs of health reform. Like the earlier surveys, the current one undercounted three population groups with very high rates of uninsurance."
Those groups, say Woolhandler and Himmelstein, are non-English speakers, households with cell phones rather than land lines or no phone at all and finally, the homeless. But you can expect the state to use the declining number of uninsured to justify shifting more money from safety net hospitals to insurance coverage.
Martha Bebinger
This program aired on December 19, 2008. The audio for this program is not available.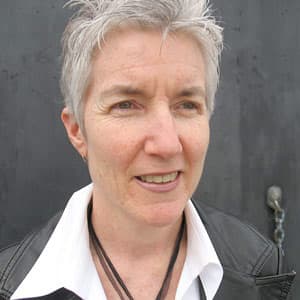 Martha Bebinger Reporter
Martha Bebinger covers health care and other general assignments for WBUR.