"With Mental Health Insurance, Price Matters" by Amal Trivedi, M.D.
This article is more than 12 years old.
The year 2008 was a watershed in the decades-long debate over health insurance parity for mental health conditions. Health insurers in the United States have historically required greater copayments or instituted special restrictions for the use of mental health services.
In October, Congress included a mental health parity provision as part of the $700 billion plan to rescue the nation's troubled financial industry. The provision requires group health plans with more than 50 employees choosing to offer mental health coverage to cover mental illnesses on par with other physical illnesses. A similar measure in July established parity in insurance coverage for mental health services in Medicare Part B. These laws will impact insurance benefits for mental health for a substantial portion of Americans with employer-based or Medicare insurance by guaranteeing equal copayments and coverage restrictions for mental health and other medical services.
Will parity in insurance coverage lead to improved quality and access for mental health care? In a recently published study of nearly 44,000 Medicare managed care enrollees in over 300 Medicare health plans who were hospitalized for a mental illness from 2002 to 2006, we found that enrollees in health plans with equal copayments for mental health care and primary care were more likely to receive appropriate follow-up care within 30 days after discharge compared to plans where copayment were higher for mental health than other medical care.
Among plans that discontinued parity, follow-up visits for mental health care within 30 days after a psychiatric hospitalization declined nearly 8 percentage points. But the rate of follow-up increased 7.5 percentage points in comparison plans that maintained parity. The effect of parity was increased by a factor of 40% to 70% for enrollees living in areas of low-income and education.
Health insurance benefits for mental health visits remained unequal throughout the study period. Three-quarters of all Medicare plans representing nearly 80% of the Medicare managed care population required greater copayments for mental health visits compared to primary care or specialist visits.
Having mental health copayments that are equal to what patients pay for primary care would lead to more people who need mental health care getting it. And policymakers should consider extending mental health parity to the groups that were excluded from the federal legislation passed in 2008, including persons in businesses with 50 or fewer employees, those with individual insurance policies, and Medicare managed care enrollees.
Dr. Amal Trivedi is an Assistant Professor of Community Health at Brown University and lead author of "Insurance Parity and the Use of Outpatient Mental Health Care Following a Psychiatric Hospitalization", published in the December 24 issue of the Journal of the American Medical Association.
This program aired on December 23, 2008. The audio for this program is not available.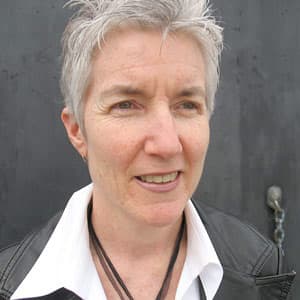 Martha Bebinger Reporter
Martha Bebinger covers health care and other general assignments for WBUR.